When it comes to planning your winter menu, and the dishes you'll be serving your residents during the colder months, there is much to keep in mind. Here are some tips to help you on your way...
A nutritious, balanced menu with fresh ingredients will help maintain the health and wellbeing of your residents. With more bugs around, a healthy boost is very much called for at this time of year.
Soups are a great menu option for residents, find out why here.
Take advantage of seasonal produce
Vegetables in season during winter include broccoli, brussels sprouts, cauliflower, turnips, potatoes, and leeks. Why not try building on classic mashed potato by adding or swapping other ingredients such as carrot celeriac or swede? This will give a twist on the traditional dish and add in some extra flavour.
Having a range of dishes on offer and will keep things interesting. Change the menu regularly as possible and avoid using the same protein or main ingredient at lunch as well as dinner on the same day.
Stick with the classics but add a twist
Adding a flavour boost to your dishes will help the residents enjoy your food even more. Paul's favourite is his sausage roll which not only delivers on the classic but some added extra flavour really help deliver for the residents.
Here are a few classic winter meals your residents will warm to in the colder months:
Chicken and Sweetcorn Soup
A tasty soup with chicken and sweetcorn - perfect for the colder days!
Cream of Parsnip Soup
This soup is a great meatless alternative to provide your residents with a warm and fulfilling soup.
Roast Beef with Gluten-Free Yorkshire Puddings
A British favourite made with Gluten Free Knorr Gravy Granules and Gluten Free Yorkshire puddings.
Beef and Vegetable Casserole with Cobbler top
A traditional classic lunch time offer, with the added benefit of being gluten-free. Try adding some Coleman's creamed horseradish to the cobbler to accompany the beef.
Mustard glazed Sausage & Apple roll
Surprise your residents with this special recipe: A traditional sausage roll, with a multi-layered flavour boost and served in a tear and share style. Fast to prepare and great in taste with KNORR Professional Puree and COLMAN's Mustard.

Join chef rewards and see what rewards you can claim on the soups you purchase. Join now!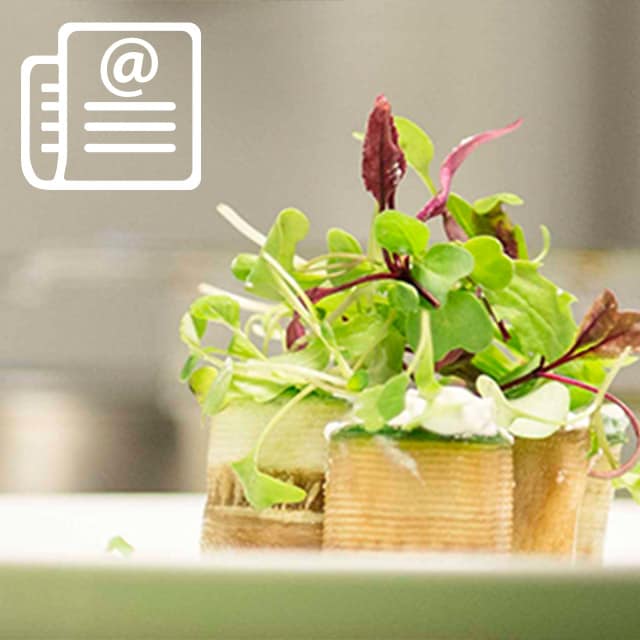 Subscribe to our eNewsletter to receive interesting information about all UFS products, recipes and promotions
Sign up here!