Discover the UK's no.1 gluten free gravy*: perfect to complement any roast.
When it comes to roast dinners a delicious gravy is the vital finishing touch, so it's important that you're serving the very best.
Knorr Professional Gluten Free Gravy Granules for Meat Dishes not only taste great, they are also completely allergen free - including gluten free - suitable for vegetarians and compliant with salt targets.
Quick and easy to prepare, Knorr Professional Gluten Free Gravy Granules simply need to be mixes with boiling water and simmered for 30 seconds.
Our gravy granules are ideal for every kitchen because they provide you with the perfect base for you to add juices from the vegetables or meat & add your own twist but without having to worry about cost or complexity.

*Aggregated UK wholesaler sales value, YTD July 2020.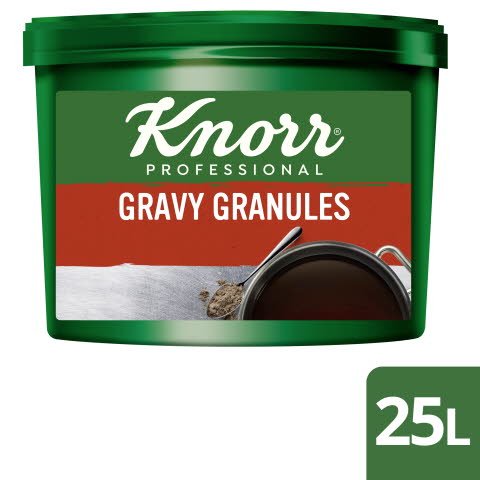 Knorr Gravy Granules make a great tasting meaty flavoured gravy to compliment your most popular dishes. It is gluten free, suitable for vegans and meets UK Department of Health 2017 salt targets. It is best suited with beef, all meats or for roast dinners.
Find out more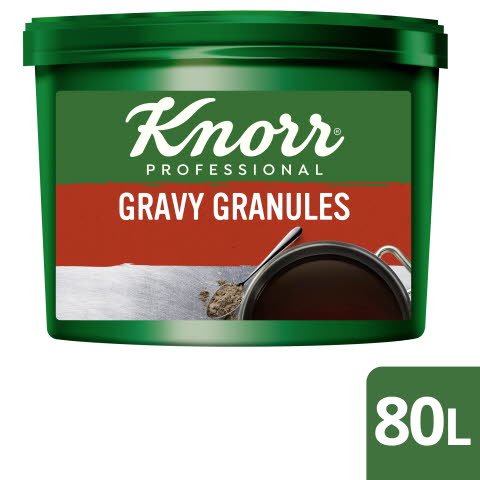 Knorr® Professional Gravy Granules for Meat Dishes makes a fine instant gluten-free savoury gravy in a convenient granule format. The Gravy Granules with the unbeatable taste are moreover suitable for vegans. Use it either as a base to build your own gluten free gravy or as a finished sauce. Knorr® Professional Gravy Granules allow you to make a gravy instantly by adding boiling water and whisking for 30 seconds or adding it to your roast pan juices.
Find out more