Cauliflower Soup from Copenhagen with Rocket and Smoked Salmon
Bring the taste of Copenhagen to your menu with this delicious soup recipe: A simple soup which is elevated with the addition of the smoked salmon and rocket oil.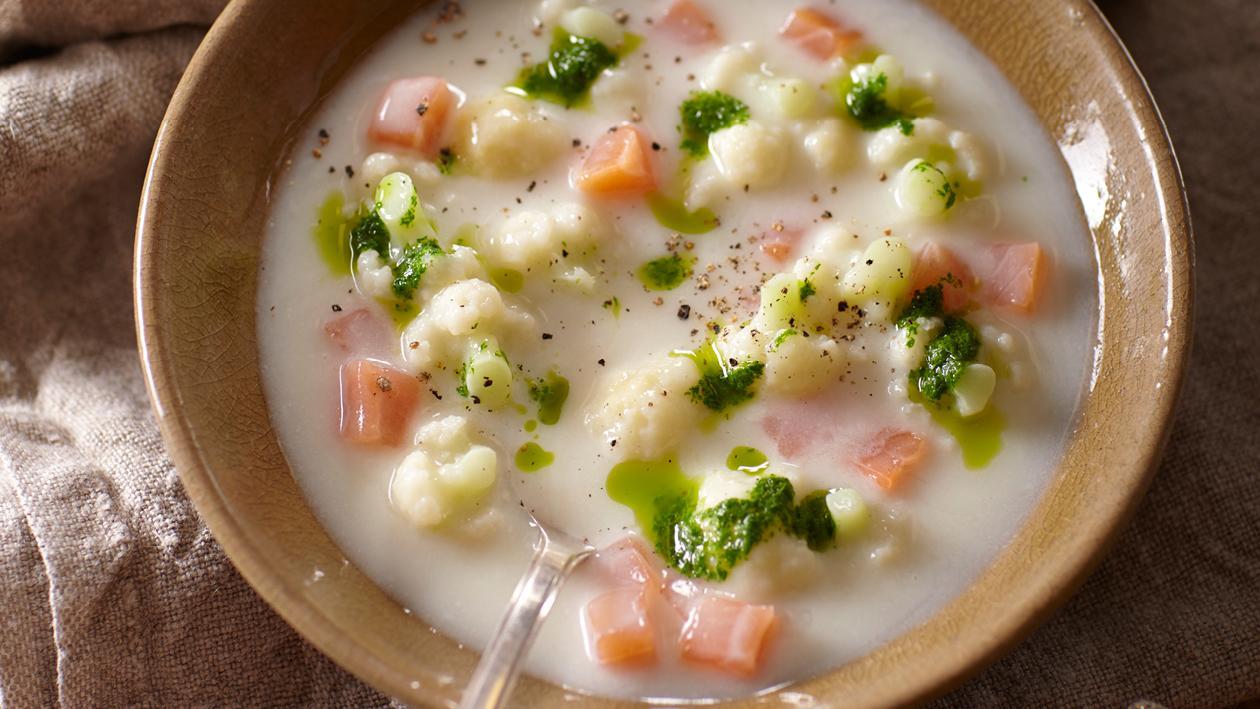 Ingredients
To Prepare the Soup:
To Finish:
Preparation
To Prepare the Soup:

Bring the water to the boil and add the cauliflower florets and cook for 5-6 min. or until soft then remove and drain.
Keep 100ml of the cooking water.
Bring the soup to a simmer and add the cauliflower and cooking water.
Bring to the boil then remove and blend until smooth.

To Finish:

Blend the rocket with the olive oil until smooth.
Stir the cream through the soup and remove from the heat.
Pour the soup in to a serving bowl and garnish with diced smoked salmon and the rocket oil.