Chocolate and cherry sponge
This Chocolate sponge is a classic pie for your menu and the cherries bring in a extra fruity Twist.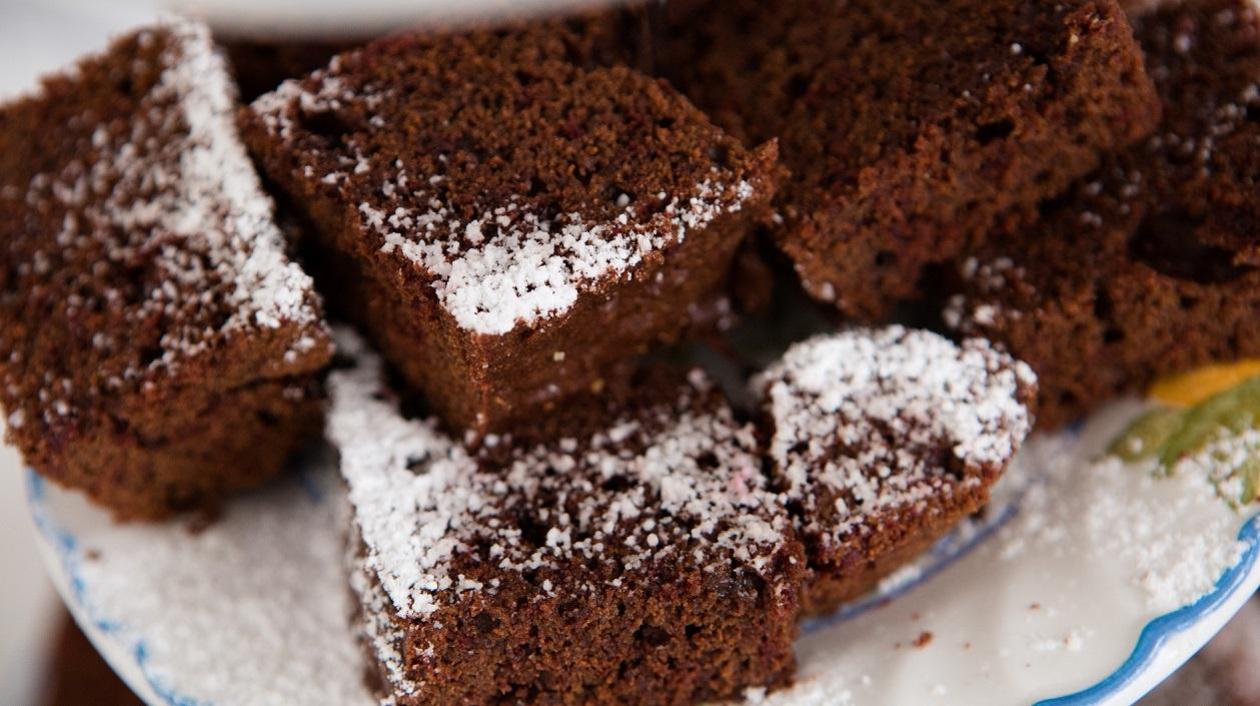 Ingredients
For the chocolate sponge:
MEADOWLAND Professional 250g

75 g

Tinned cherries (in Light Syrup)

600 g
Preparation
Advance preparation:

Pre-heat the oven to 170c.
Line the baking tray with greaseproof paper.
Drain the cherries and ensure they are pitted prior to use.

For the chocolate sponge:

Cream together the MEADOWLAND Professional 250g and caster sugar.
Slowly add in the eggs, if the mixture starts to separate add in a little of the self raising flour.
Mix in the remaining self raising flour and cocoa powder.
Add in the semi-skimmed milk.
Fold through the cherries then place into the baking tray.
Cook for 20 minutes or until cooked through when checked with a skewer.
Remove from the oven and allow to cool.

To serve:

Cut into 120g portions toserve.