Chocolate and PG Tips peppermint tea cookies
Use STORK in your professional kitchen to prepare this delicious and classic chocolate cookie recipe with peppermint tea while saving money and time.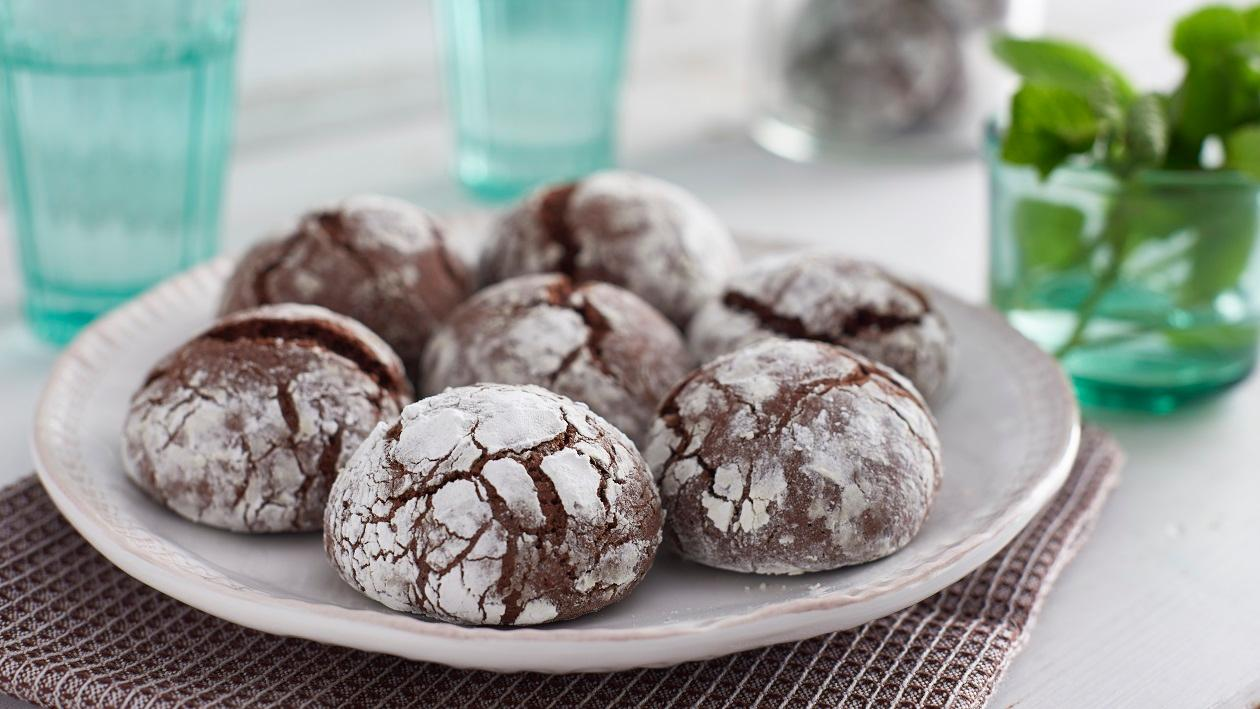 Ingredients
For the cookies
2 PG tips peppermint tea bags
Preparation
Advance Preparation:

Preheat the oven to 160°C.
Line a tray with greaseproof paper.

For the cookies

Boil the water and steep 1 of the PG Tips peppermint bag for 5 min. Squeeze out the tea bag and discard. Set the liquid to one side to use later.
Place the plain flour, cocoa powder, baking powder, caster sugar and STORK into a mixing bowl and mix together until it forms a sandy texture.
Add in the eggs, tea mixture and the contents of the remaining PG tips peppermint bag into the bowl and mix together until combined. Allow to set in the fridge until required.
Shape the mix into 70g balls and place them into the icing sugar. Coat them thoroughly in the icing sugar then place onto the lined tray.
Bake for 12 min. or until cooked through.