Chocolate cheesecake brownie
Try this indulgent chocolate brownie recipe made with a rich swirl of vanilla cheesecake on top. You guests will love this classic dessert recipe. Use FLORA Buttery for the sunny taste with lower saturated fat or try vanilla ice cream for the perfect finish.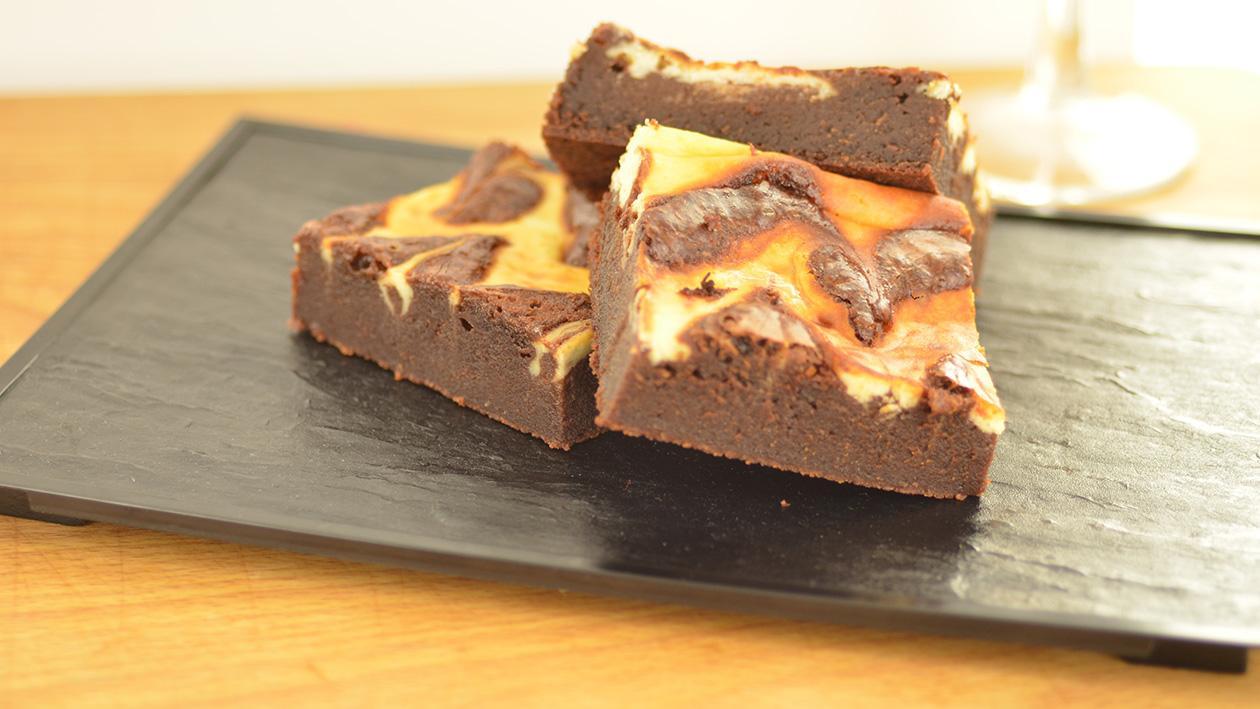 Ingredients
For the Cream Cheese Topping
For the Brownie:
Preparation
Advanced Preparation:

Preheat an oven to 165ºC.
Line a Gastronom tray with greaseproof paper.

.

For the Cream Cheese Topping

Beat together all the cream cheese ingredients to form a smooth paste.

For the Brownie:

Melt together the chocolate and the butter in a bain marie, then remove from the heat.
Add the sugar and beat in till incorporated.
Beat in the eggs one at a time until the mixture becomes glossy.
Lastly fold in the flour.

To Assemble:

Divide both the mixes into separate piping bags.
Alternate with both mixtures to create a marbled effect.
This can be swirled to create a unique pattern.

To Bake:

Place into the oven and bake for 30-40 min. until both mixes are cooked.