Egg mayonnaise sandwich
Enrich your food service menu with this delicious and simple snack: A refined classic afternoon tea sandwich garnished with a lightly boiled quails egg, HELLMANN'S Light Mayonnaise, FLORA Buttery and micro herbs.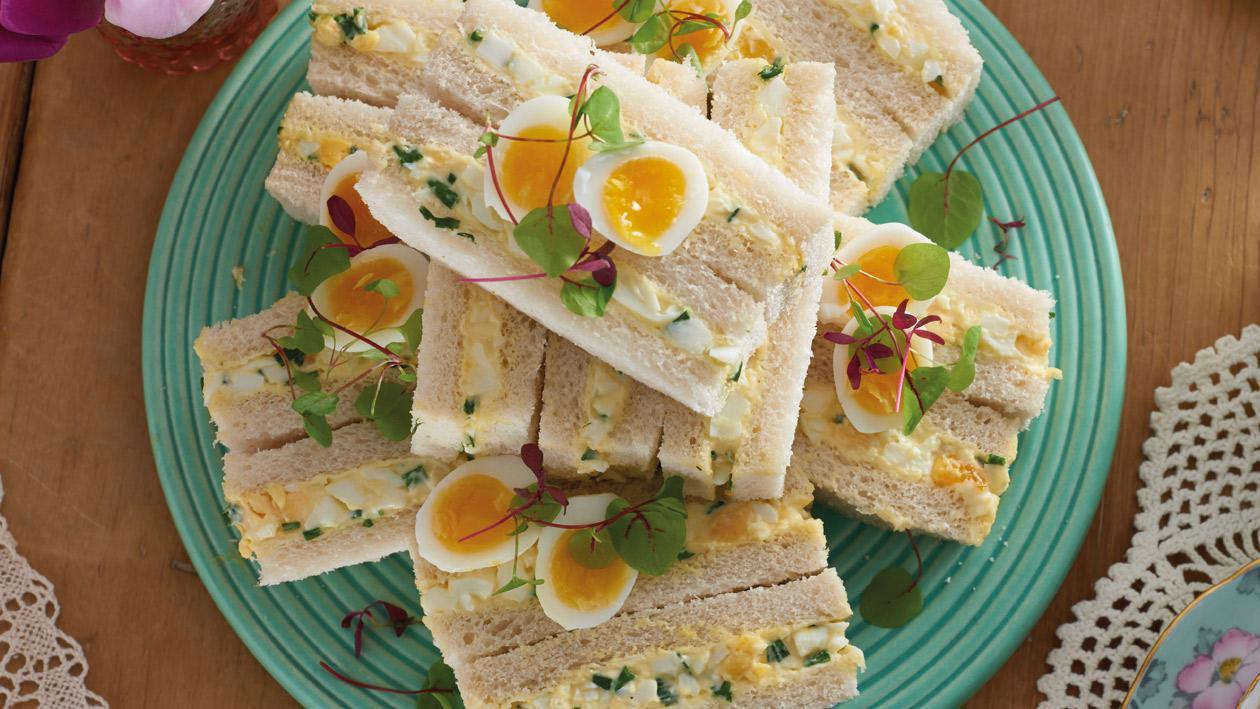 Ingredients
Advance Preparation
Quail eggs10 in number

1 pc
Method
White medium sliced bread

600 g
To Serve
Preparation
Advance Preparation

Peel and grate the eggs.
Place the quails eggs into boiling water and simmer for no more than 2.5 min., place in ice water, peel and store ready for use.

Method

Place the grated eggs in a bowl with the HELLMANN'S Mayonnaise, black pepper and chives, then mix together.
Spread each slice of bread lightly with FLORA Buttery and cover with cling film to keep fresh.
Lay out the bread and evenly cover with the egg mayonnaise, cover with the remaining slices of bread.
Firstly remove the crusts then cut each sandwich into 3 equal fingers.

To Serve

Serve on a plate or a platter and garnish each portion with 2 halves of quails egg and sprinkle with micro herbs.