Gulaschsuppe
Make your menu stand out with this delicious soup recipe. Goulash is a soup seasoned with paprika and other spices, originating from the medieval Kingdom of Hungary and famous for fast preparation and delicious taste.
Autumn
Winter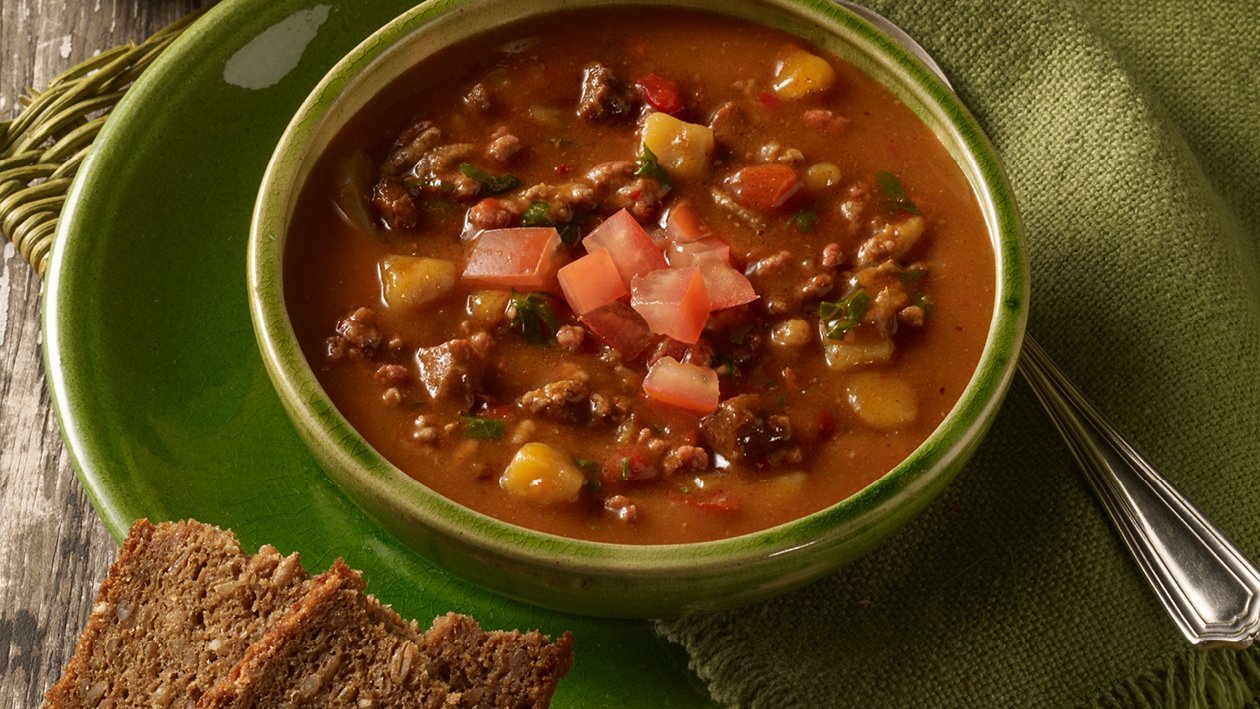 Ingredients
Gulaschsuppe
For the soup:
Minced beef
/g
200.0 g
0%
Knorr Professional 100% Soup Beef Goulash 4x2.5kg
/l
2.5 l
0%

May contain celery and its derivatives
Mustard and its derivatives
To serve:
Sour cream
/ml
150.0 ml
0%
Flat leaf Parsley
/g
2.0 g
0%
For the soup:
To serve:
Preparation
For the soup:

Heat the oil then add the minced beef then brown for 7-8 min.
Remove from the heat and drain the beef to remove any excess fat.
Pour the soup into the pan and add the beef then bring to a simmer for 5 min.

To serve:

Chop the parsley and stir into the soup.
Remove the soup from the heat and pour into serving bowls.
Garnish with sour cream.