Pho Thai
Thai style curry inspired pho dish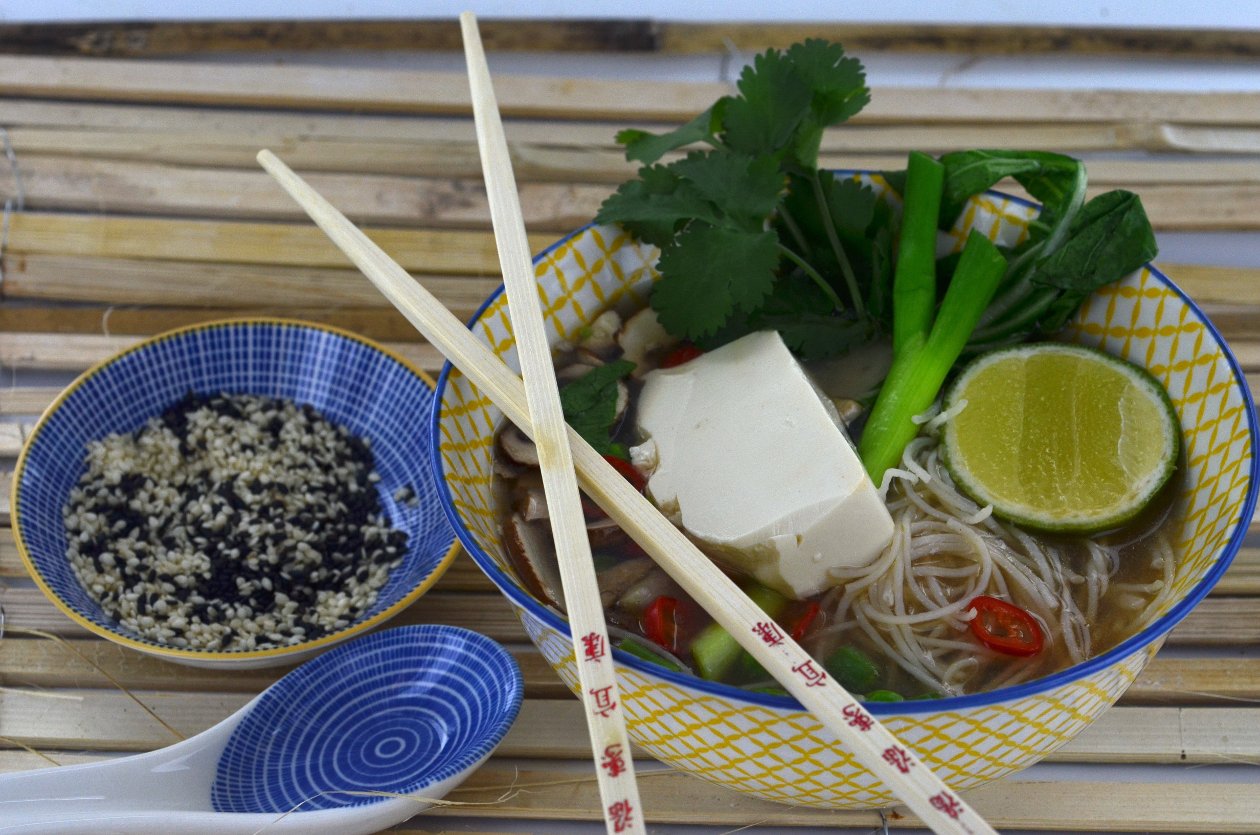 Ingredients
For the master stock
For service
Rice noodles, dried

250 g
Preparation
For the master stock

In a large saucepan bring the water to the boil and whisk in the KNORR Vegetable Jelly Bouillon.
Cut the chilli in half length ways, bash the lemongrass with the back of a knife andshred the lime leaves thenadd these to thebouillon.
Add the KNORR Professional Ginger Puree and KNORR Professional Garlic Puree and then simmer for 10 minutes.
Remove from the heat and allow to infuse for 30 minutes then strain into a clean pan.

For service

Cook the noodles following the packet instructions then refresh in cold water then divide between the serving bowls.
Reheat the bouillon.
Slice the green beans, mushrooms and pak choi then add to the broth. Simmer for 2 minutes then add the peas and coriander.
Pour the broth over the noodles and add the diced tofu.