Pudina Gosht (minted lamb)
Offer your guests this delicious traditional minted Western Indian lamb dish. Get the great Indian taste while reducing preparation time with MEADOWLAND Double and KNORR Patak's Balti Create More Concentrated Sauce.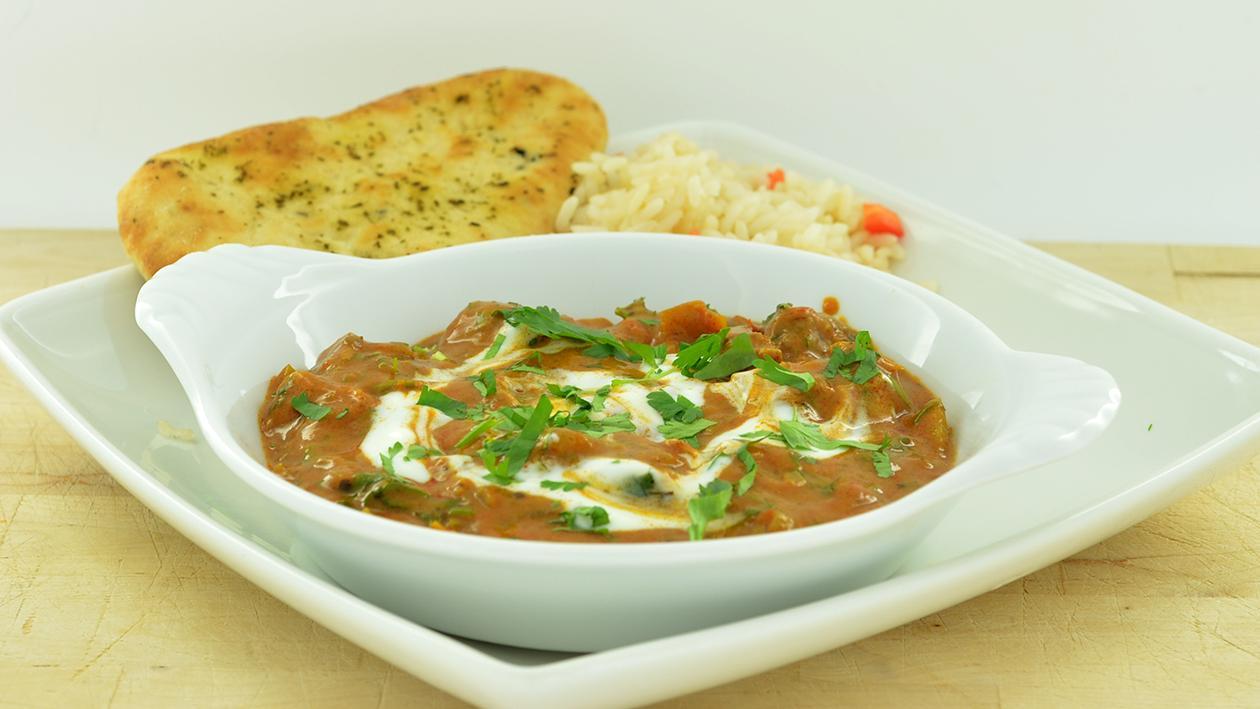 Ingredients
For the curry:
Onionsprepared and diced

400 g

Coriander washed and chopped

40 g

Mintwashed and chopped

20 g

MEADOWLAND Double 1L

50 ml

Low fat plain yoghurt

50 ml
Preparation
For the curry:

Peel and slice the onions. Make a puree with the coriander, mint and cream then chill until needed.
Heat the oil then add the onions and cook for 12-15 min. on a low heat then add the lamb and continue to cook for a further 5-6 min. allow the lamb to brown.
Add the KNORR Pataks Balti Concentrated Sauce, water and bring to the boil then reduce to a simmer and cook for 40-45 min. or until thoroughly cooked and tender.
Before serving, remove from the heat, add in the coriander puree, and stir thorough. Remove from heat and add in the yoghurt.