Sausage and onion gravy
Sausage and mash - a classic family meal served with onion gravy. The perfect main course for autumn menus. To serve your onion gravy gluten freen use KNORR Gravy Granules for Meat Dishes and add a little twist with KNORR Professional Garlic Puree.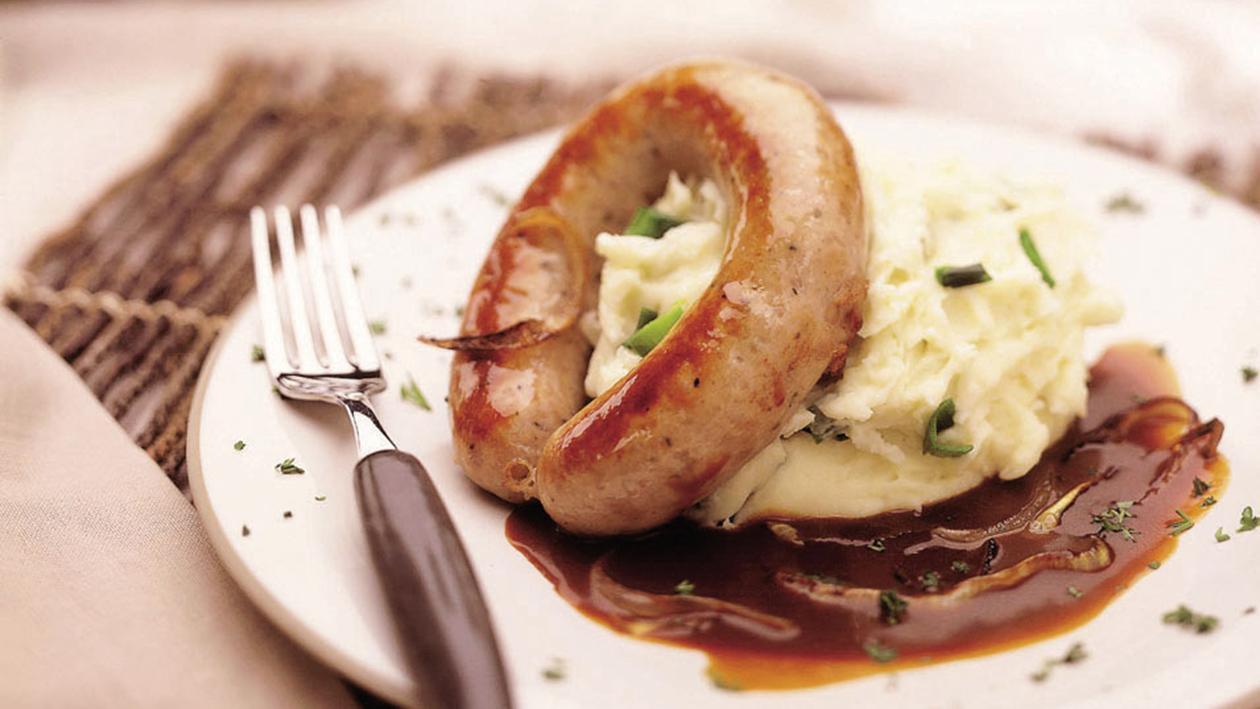 Ingredients
To make the gravy
For the sausages
Preparation
To make the gravy

Peel and slice the onions.
Bring the water to the boil and whisk in the KNORR Gravy Granules then simmer for 2 min.
Place the Flora in a frying pan and add the onions.
Fry at a medium to high heat until well-caramelized then mix in the garlic puree and gravy.
Simmer for a further 2 min.

For the sausages

Mix the honey & mustard together.
Place the sausages on to an oven tray then bake for 10 min. then remove and brush with the honey and mustard mix.
Return to the oven and bake for a further 5-6 min. or until browned and thoroughly cooked.

To serve

Spoon the gravy onto a serving plate and sit the sausages in the middle.