Whoopie pies
Surprise your students with whoopies. An easy American dessert idea with MEADOWLAND Double and FLORA Buttery. Ideal for your school lunch.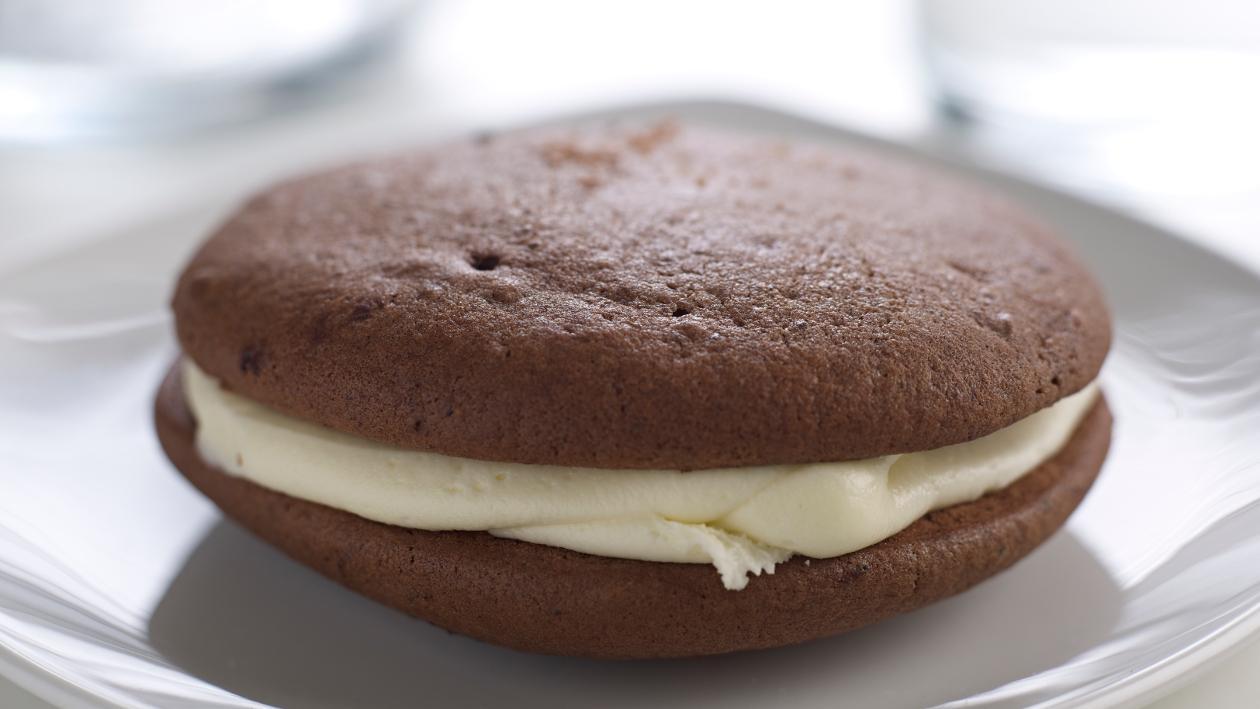 Ingredients
To make the Whoopie Pies:
To make the Frosting:
Preparation
Advanced Preparation:

Preheat the oven to 190°C.

To make the Whoopie Pies:

Place the Stork, sugar and eggs in a mixing bowl and beat until smooth.
Mix the dry ingredients for the Whoopies in a bowl.
Stir in the Stork mixture with a spoon or mixer.
Stir in the milk.
Using two tablespoons, scoop the batter into 24 mounds onto the prepared baking sheets.

To Bake the Whoopie pies:

Bake the Whoopies in the preheated oven for 10-12 min. until cooked.
Take the Whoopies from the oven and cool them on a rack.

To make the Frosting:

Mix the ingredients for the filling in a bowl until smooth.

To Assemble:

Spread the filling with a knife on the flat side of the Whoopies.
Sandwich together, reserving some of the filling if you want to decorate the top
Decorate each Whoopie, by spreading with a little icing and your choice of topping.