18th July marks Ice cream Day 2021 – and with summer in full swing, we couldn't be more excited.
Ice Cream Day dates back to the presidency of Ronald Reagan and is always the third Sunday in July. Reagan purportedly wanted to dedicate a day to one of America's favourite desserts – and so Ice Cream Day was born in 1984.
Make Sure Your Freezers Are Stocked Ready For 18th July
Don't get left out in the cold this Ice Cream Day – contact our lovely telesales team who will be happy to help you get stocked up. You can reach them on 0330 335 1879.
PLUS we've got plenty of great deals going on ahead of Ice Cream Day too, so contact your local wholesaler to find out about our latest special offers.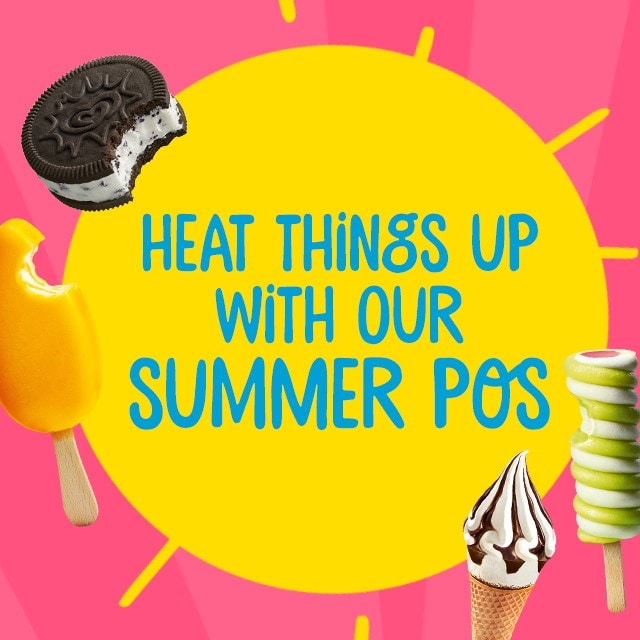 Have you seen our new POS for summer yet? As a business selling Wall's, you can get your hands on our latest point of sale tools to help drive sales right through to September.
This summer we're celebrating the great British Staycation – and we're offering your customers the chance to win a range of Staycation experiences when they share a 'happy heart' using #WallsHappyPlace on social media. And when they tag you in their social posts, you could win free stuff too!
T&Cs apply. Click here to find out more!

Calling All Pubs!
Did you know that 12 ice creams are sold every second throughout the summer – and your pub could be selling them too!
That's right, ice creams aren't just for the seaside. Ice creams are actually scientifically proven to make people happier, which you might say it's the perfect reason to stock our impulse ice creams in your pub this summer.
We've got a dedicated selling bundle for pubs available, including branded parasols, fully stocked freezers, menu boards and a range of other point of sale. Our freezers are available free on loan to pub customers and they can be delivered straight to your pub garden.

Interested in setting up a cool ice cream corner in your pub this summer? Give our telesales team a call and they'll do the rest!