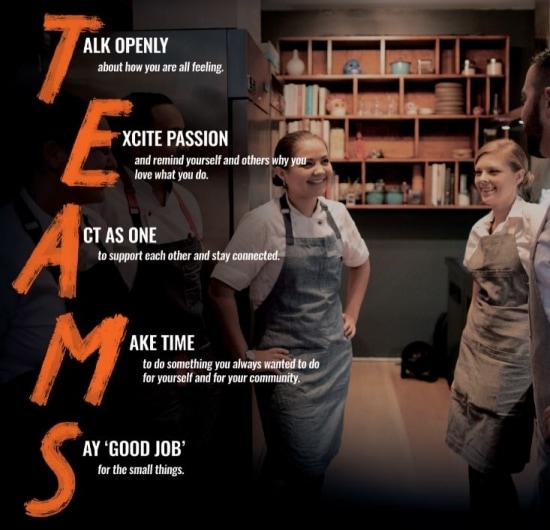 A Fair Kitchen is a workplace with a sustainable and positive kitchen culture.  One where staff happiness is as important as diner satisfaction. The 5 values reflected in the  #FairKitchens Code can be used to start a conversation with your team on how best to stand together. 
'An Hour for Us' is how you get started working with the #FairKitchens Code. Take an hour on a quiet day together with your full team to talk about what the values in the Code mean to you and adapt it to suit your kitchen.
Share your experience on social media– many can benefit from what you learn! Tag #FairKitchens and #AnHourforUs and refer other chefs to fairkitchens.com!