From the hand-pollinated, hand-picked and traditionally cured vanilla beans from Madagascar, which gives our Vanilla ice cream its classic rich flavour, to the Exquisite Fleur de Sel salt from the Mediterranean shoreline of the Camargue region of France, which crystallises under the warm sun giving it a unique depth of flavour and a wonderfully delicate texture - We source some of the world's finest ingredients to give our ice cream a truly delicious and authentic Carte D'Or flavour.  
Our Commitment To Sustainability
As important as delivering a truly delicious dessert experience is to us, it's just as important that our impact on people and the planet is a positive one. We are not only working hard to source our ingredients sustainably but are also committed to supporting the local communities in the regions we source from.
The vanilla and cocoa we source for our ice creams are Rainforest Alliance Certified. The Rainforest Alliance Certification aims to create a better future for people and nature through encouraging farmers to adopt sustainable agricultural practices. Our vanilla is 100% sustainably sourced from Madagascar and is just one of the carefully selected ingredients sourced from the best locations around the world that we use in our ice cream.
Vanilla for Change
Since 2016, Wall's – the umbrella brand for Carte D'Or – together with Save the Children, and leading vanilla supplier Symrise, has been improving the lives of vanilla farming communities in the SAVA region of Madagascar, securing a sustainable source of vanilla whilst ensuring the local communities can go on to build a better future. We call this our 'Vanilla for Change' programme.  Click here to find out more.
In 2022, we took another exciting step forward in our efforts to reduce our impact on the environment, with the release of our responsibly sourced, recyclable paper tubs, made with 93% less plastic!**
Explore The Range
With our French dessert heritage, it's no wonder that Carte D'Or is a firm favourite amongst everyone from professional chefs to operators in the leisure sector. Not forgetting that your customers love it too!
From scooping options, to tubs, discover our current delectable Carte D'Or ice-cream range today.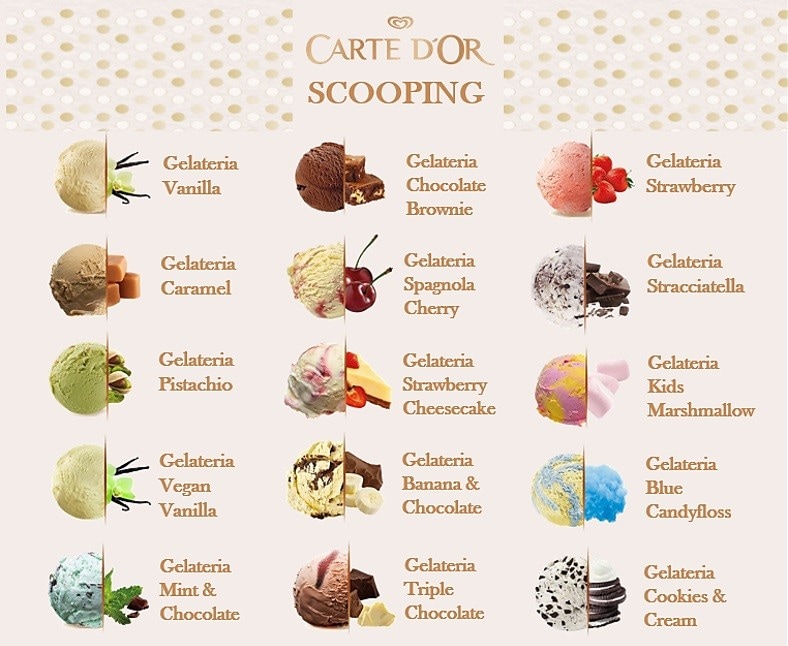 SOURCES
*Source ©2022 NielsenIQ data, Value Sales, Unit Sales, Premium Dessert Ice Cream (client defined) w/e 24.12.2022 (GB Total Coverage)
**Compared to previous Carte D'Or packaging.