Launching this year and tapping into the increasing all-year-round demand for sweet plant-based options, Magnum introduces Magnum Vegan Raspberry Swirl.

For retailers with prominent plant-based communities, offering the NEW flavour will excite shoppers and help boost sales. Plant-based ice cream is projected to record double-digit retail volume and current value growth rates from 2022 to 2026, outperforming the rest of the ice cream category.[1]
Now available to order from main Cash and Carry Distributors.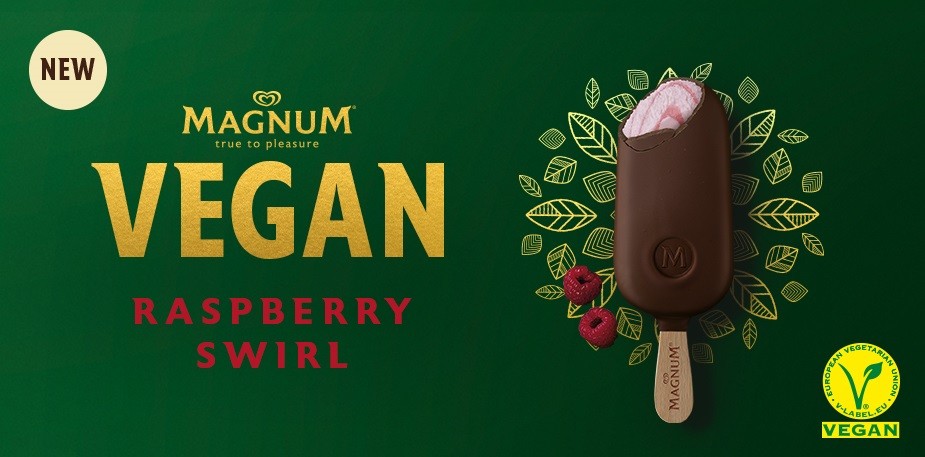 Check out our brand video to find out more:
Discover Magnum Vegan Raspberry Swirl Ice Cream Sticks: a velvety raspberry ice cream with swirls of tangy raspberry sauce, dipped in our signature cracking Magnum Vegan chocolate. 100% plant-based indulgence.
Discover how the Magnum Vegan Raspberry Swirl is made: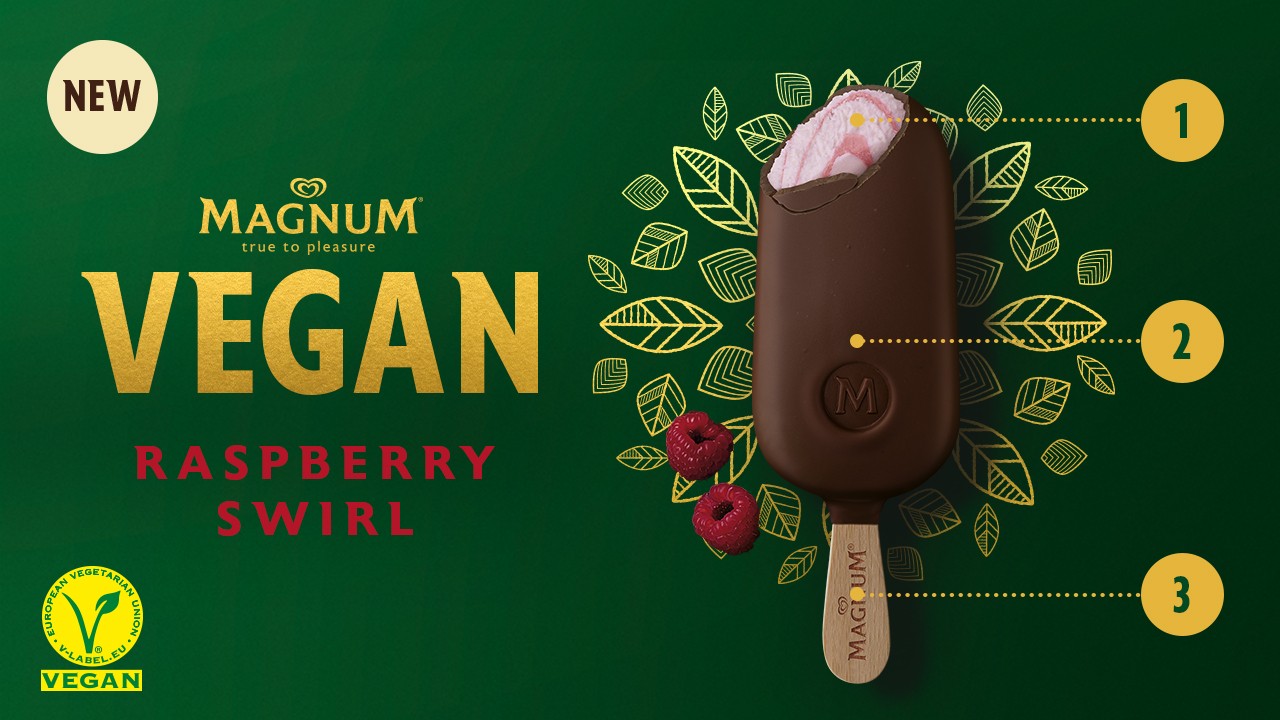 1. Ice Cream
Pea Protein
Pea protein helps to bring the smooth and creamy texture of Magnum ice cream to life, allowing Magnum to create a vegan ice cream that does not compromise on taste or texture.
2. Chocolate
Cocoa Beans
Magnum has created a plant based version of their signature cracking chocolate using carefully selected and sustainably sourced cocoa beans from Rainforest Alliance certified farms. By using more thoughtful farming practices, protecting waterways, and using only biological and natural pesticides, Magnum farmers are protecting their farmland for future generations.
3. Sustainably Sourced Wood
Every Magnum signature wooden stick is sustainably sourced, compostable, and made of wood certified by the Forest Stewardship Council (FSC) or the Program for the Endorsement of Forest Certification (PEFC). Magnum is also committed to sourcing their wood from certified sources to halt deforestation, promote responsible forest management and make a positive economic and social impact on the lives of the people and communities that they work with.
Stay tuned by signing up to our cool newsletter and be the first to hear what's happening in the world of Wall's Ice Cream for Businesses, like yours!
[1] Euromonitor: Snacks in the United Kingdom, July 2022