For almost ten years, Knorr® Professional's Great British Roast competition has recognised the best roast dinners served out of home across Great Britain. In 2019, for the first time the competition included a dedicated vegan and vegetarian category – which was won by Seaham's Clean Bean. But what does it take to create a plant-based roast that not only pleases judging panels, but also keeps customers coming back for more?
Owned and run by husband and wife team Paul and Linda Barron, Clean Bean is a pioneer of clean eating in the North East of England. Here's what they had to say…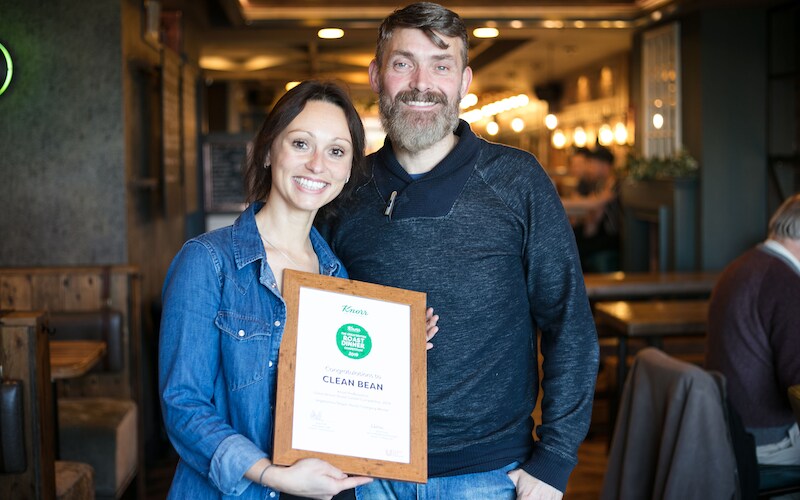 Tell us about your restaurant. What's your story and what makes it different?

Clean Bean is a 100% gluten-free restaurant, whose concept was born out of personal experience.
When Paul had to make a drastic lifestyle change as a result of his personal health, we soon realised that there were few eat-out establishments that could cater to his needs. So we took the plunge and decided to fill this gap, even though we had zero experience in the hospitality sector!
But we had travelled a lot and learned about food from other cultures - which is what inspired our concept and our diverse menu.  We recognised the challenge consumers might face in finding natural, versatile and balanced dishes, and we opted for a more simple and natural approach with Clean Bean, promoting food that aides wellbeing and strengthens the body from the inside out. 
 What makes your roast a winner? What's your favourite ingredient?
Our nut roast is made with mushrooms and chickpeas, and our stuffing is primarily made with quinoa, giving a crunchy texture on top of the softer mash. We serve these with roasted/charred vegetables, again giving texture but also retaining the flavours that would be lost when boiled. it's so tasty and healthy and our customers love it.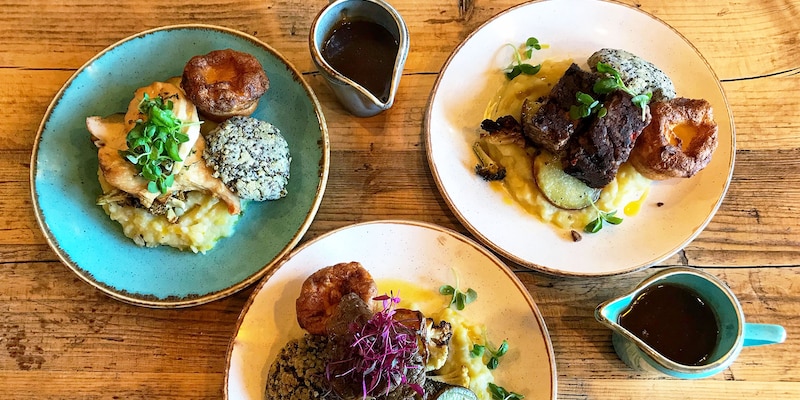 How do you get customers through the door?
Our restaurant has become part of our community. We tried to incorporate as much as we could from local industries – like for instance the bricks we have gathered from the old mines. It's all reclaimed, handmade and designed by us. And we host art by a local art group.

We have tried different means of advertising, but what brings our customers back time after time is that we genuinely care about their whole experience and that brings in their families, friends, colleagues etc. To us reputation is everything.

Do you serve an exceptional vegan or vegetarian roast? Enter the meat-free category in this year's Great British Roast Competition.