Knorr® Professional is a long-standing partner of the Craft Guild of Chefs' National Chef of the Year competition, having been involved for over 30 years. The competition celebrates the very best talent our industry has to offer, with previous title holders including the likes of Gordon Ramsay, Simon Hulstone, Hrishikesh Desai, Frederick Forster and Alyn Williams – to name just a few.
The competition has always been key in shaping the future of food in the UK: where these chefs start, others soon follow. Recognising the speed at which food is evolving and knowing that chefs can truly be ambassadors for change, the competition this year reflects Knorr® Professional's quest to cook for a more sustainable future by requiring that the starter for both the Young and National Chef of the Year competitions feature ingredients from the Future 50 Foods.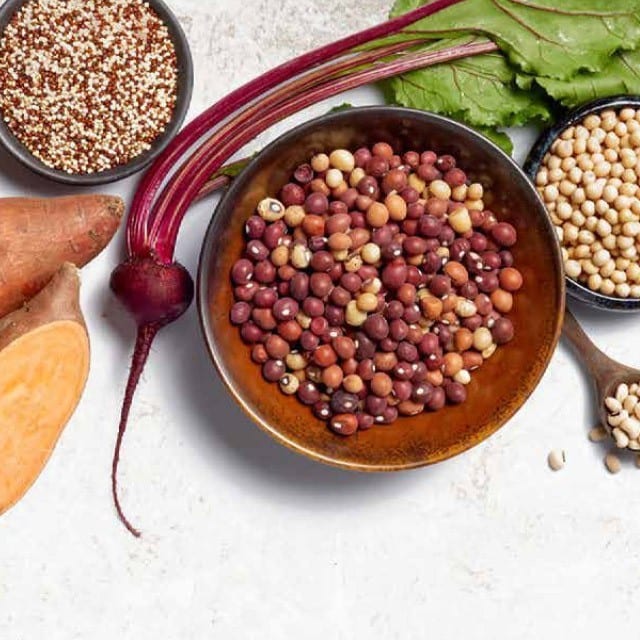 What are the Future 50 Foods?
The Future 50 Foods report, co-authored by the WWF, identifies 50 plant-based ingredients that have a positive impact on the environment, by improving the diversity of the crops that we currently over-harvest globally, as well as having excellent nutritional credentials.

So, what do some of the finest National Chef of the Year alumni, as well as the current champion, think about plant-based dining? With demand for plant-based dishes exacerbated by the Covid-19 pandemic (more than a fifth of consumers said they cut down on meat during lockdown[1]), how might they have to adapt to meet this demand? And what might fine plant-based dining look like in the 'new world'?
We spoke to Nick Smith, Steve Groves and Kuba Winkowski to get their take on the matter.
Explore how Nick, Steve & Kuba put plant-based into practice: CLICK HERE to discover their seasonal recipe inspiration.