At Mexico City's Azul Historica, you'll find many traditional Mexican dishes. Molletes is a dish of crisp bread, refried beans and cheese, served with salsa mexicana. Enchiladas come with black mole sauce, and memelitas are corn cakes with chicken, a layer of beans, and other toppings, such as cheese and even edible flowers.
Traditional Dishes at Mexico City's Azul Historico
00:39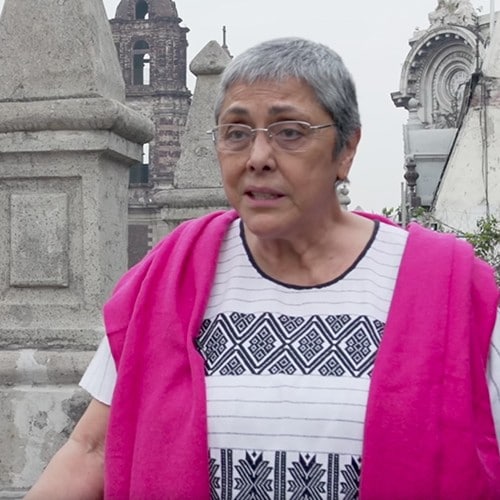 Local Expert
Chef and historian, Ruth Alegria, was born in Panama of Nicaraguan parents and educated in New York City. She opened the first Mexican restaurant in Princeton, N.J., and then went on to train in classic French techniques. A longtime IACP member, she founded the Princeton Cooking School and now organizes cultural culinary tours of Mexico. See more highlights of Mexican cuisine selected by Ruth Alegria.