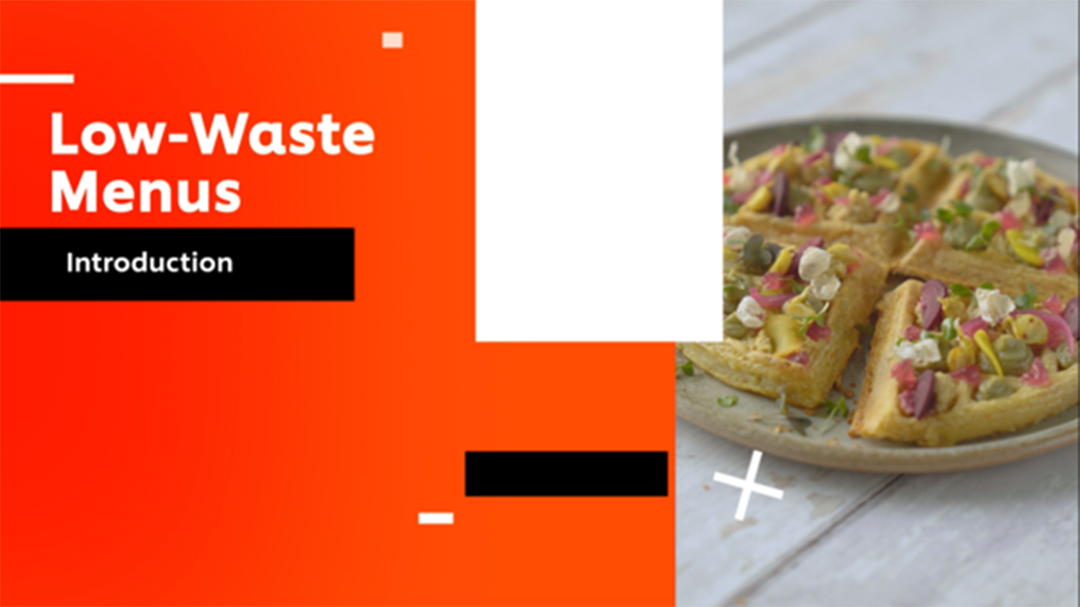 1. Introduction to Low-Waste Menus
In this video, chef Thais Gimenez introduces the topic of low-waste menus - a new way of looking at cooking aimed at using ingredients in a smart, clever way, reducing waste and increasing profit. Low waste is more than a trend, it's a new perspective that's here to stay.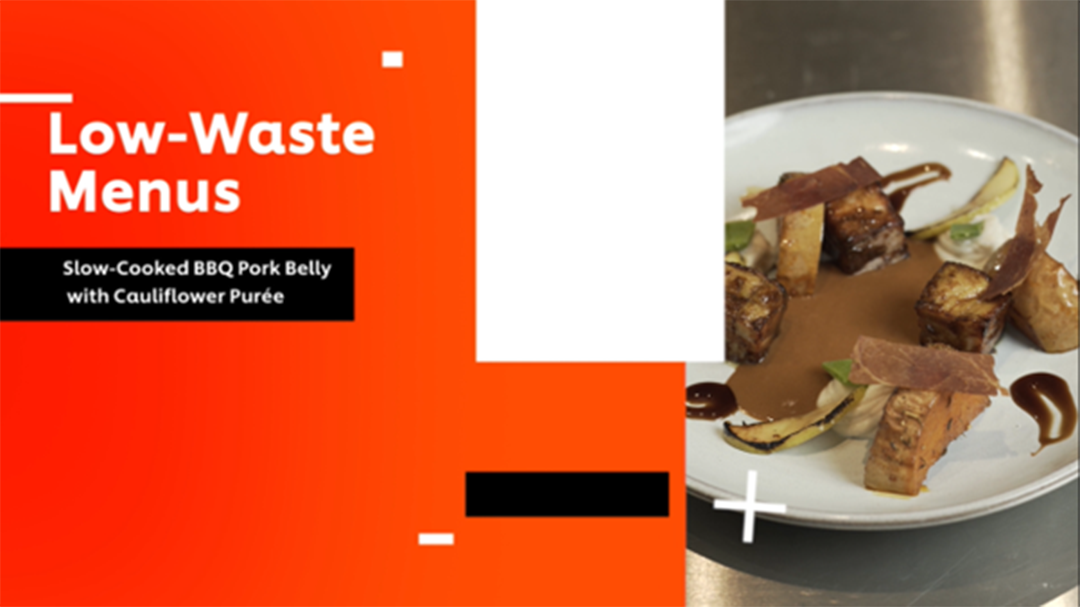 2. Slow-cooked Pork Belly with Cauliflower Purée
In this video, you will learn how to cook a delicious Asian-style Slow-cooked Pork Belly with Cauliflower Purée with Chef Craig Elliott. This dish takes advantage of pork belly, a more affordable meat cut, that is nonetheless rich and tasty. Combined with butternut squash, cauliflower and apples it is the ultimate low-waste fall dish.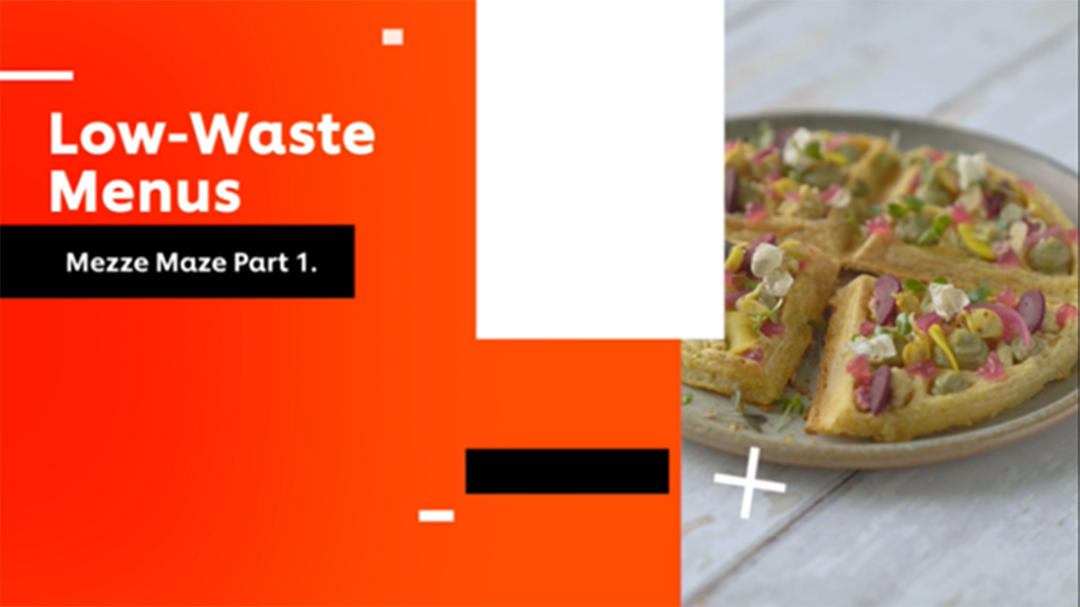 3.Mezze Maze Part 1
Learn how to cook Mezze Maze with Chef Joanne Limoanco Gedrano, a chickpea waffle topped by moutabal, avocado hummus, beet jelly and microgreens. In this first part, Chef Joanne will explain the ingredients and show how to make the batter for the chickpea waffle.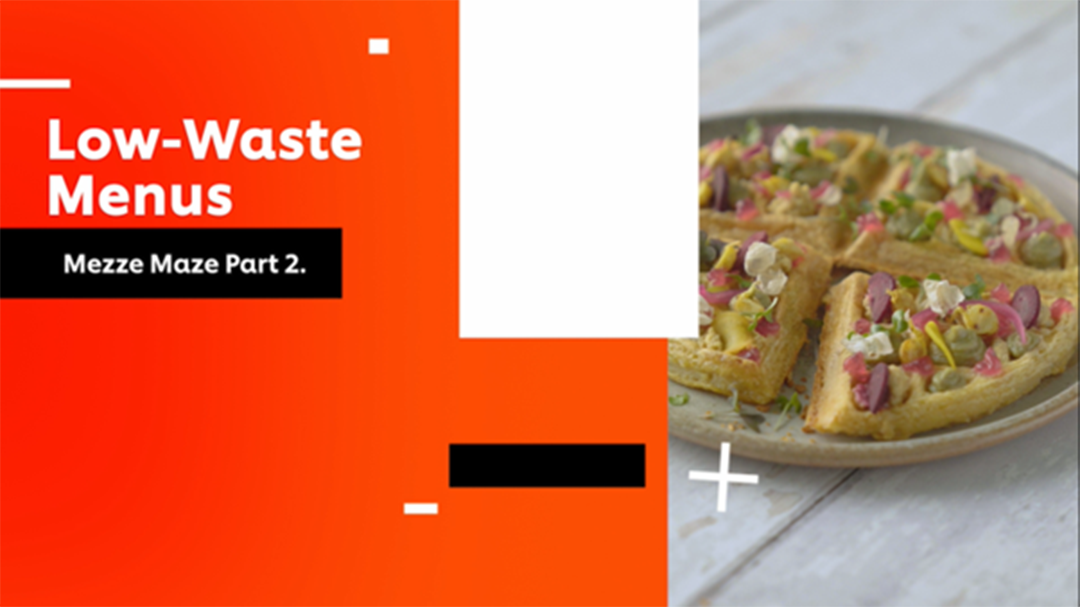 4.Mezze Maze Part 2
In this video, you'll find the final step to make the Mezze Maze with Chef Joanne. She will show you how to make the moutabal (an aubergine and tahini dip), pickled jelly using leftover beet pickling juice and the garnish with dried chickpea skins, microgreens and pickled beetroot. She'll then show how to plate the mezzes in a stylish way.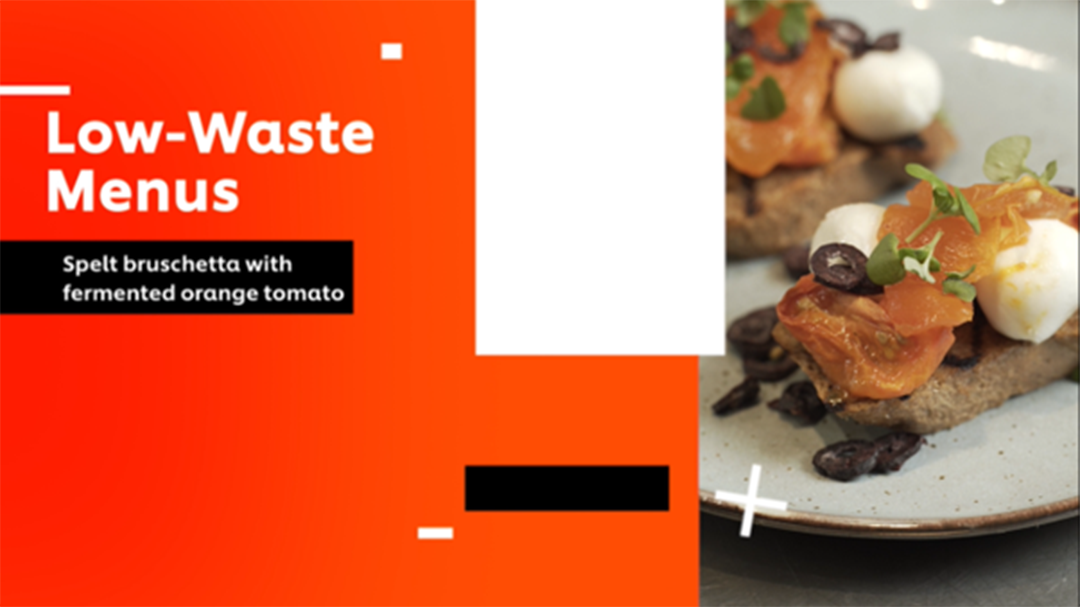 5. Spelt Bruschetta with Orange fermented tomato
In this video, Chef Ronald Van-der-Laars will teach you how to make a low-waste spelt bruschetta with orange fermented tomato. He shows how to dehydrate the orange tomatoes, smoke Buffalo mozzarella with cold smoke, and how to plate the bruschetta with wholegrain spelt bread.