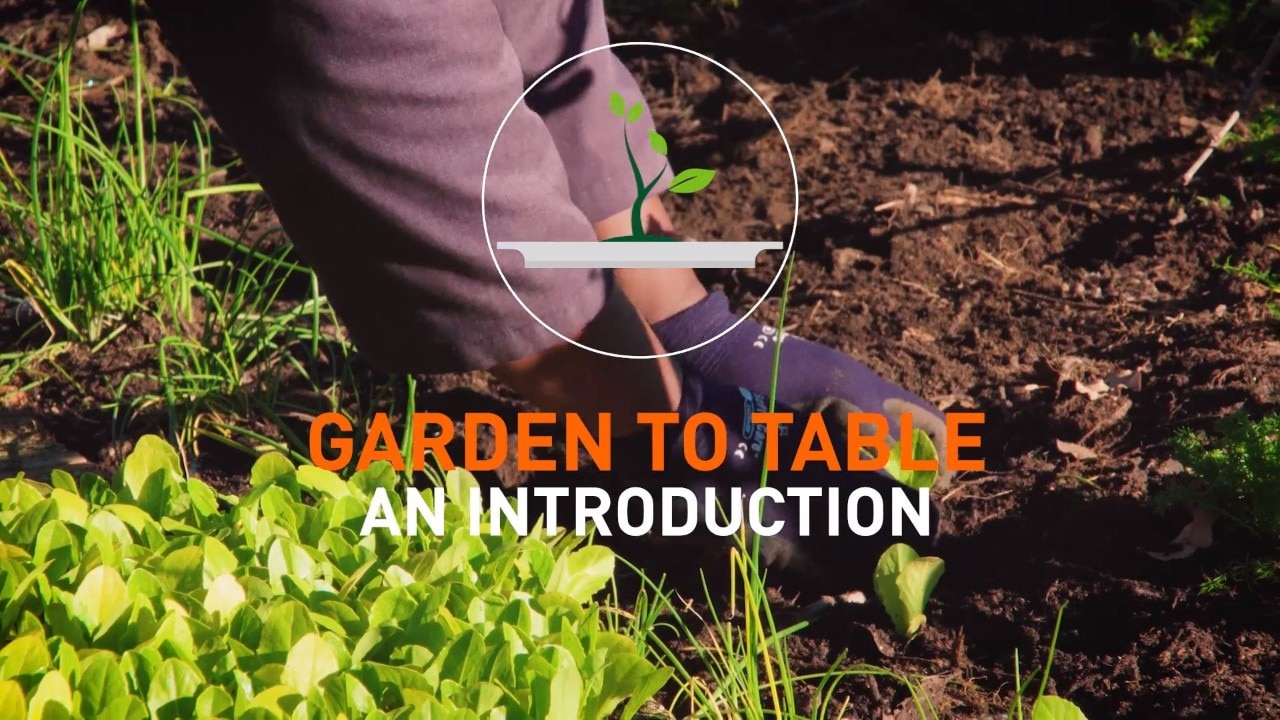 1. Introduction
Chef Maritz, at Longridge Wine Estate introduces a menu rich in seasonal produce from the restaurant's organic garden. Learn to cook two South African inspired dishes – Grilled Octopus and a polenta and pistachio cake – while indulging in home-grown ingredients.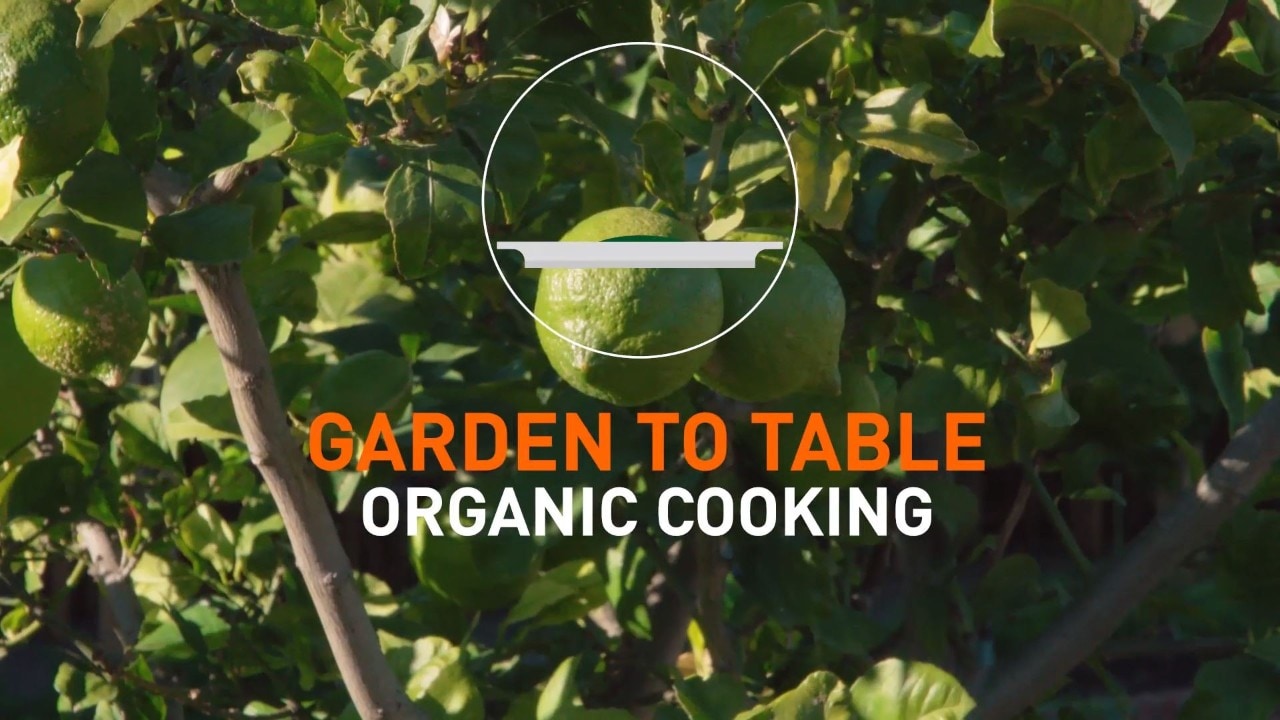 2. The Concept
Chef Maritz shares the vision for the restaurant – a garden to table concept delivering organic cooking with a sustainable approach.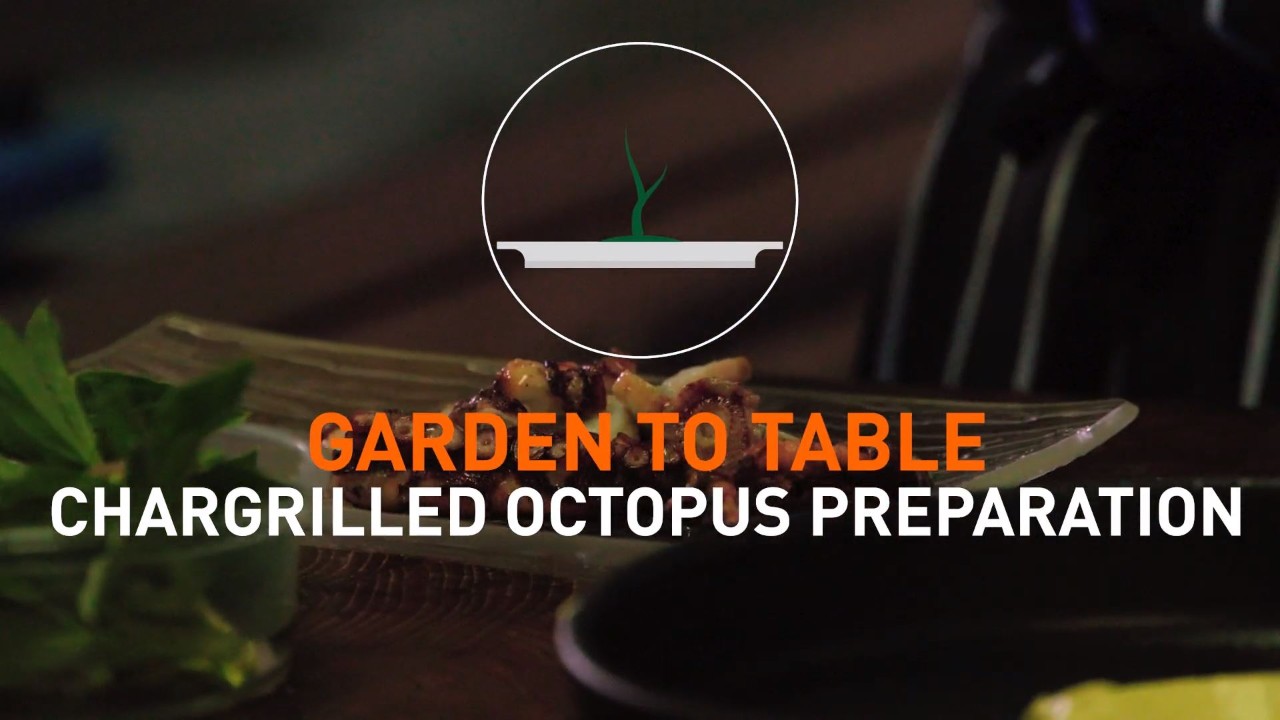 3. Octopus – Part 1: Preparation
From chargrilling octopus, to making chutneys, cracker shards and salsas – launch into Part 1.
Learn top-tips on seasoning and grilling octopus, while preparing fresh and seasonally inspired accompaniments.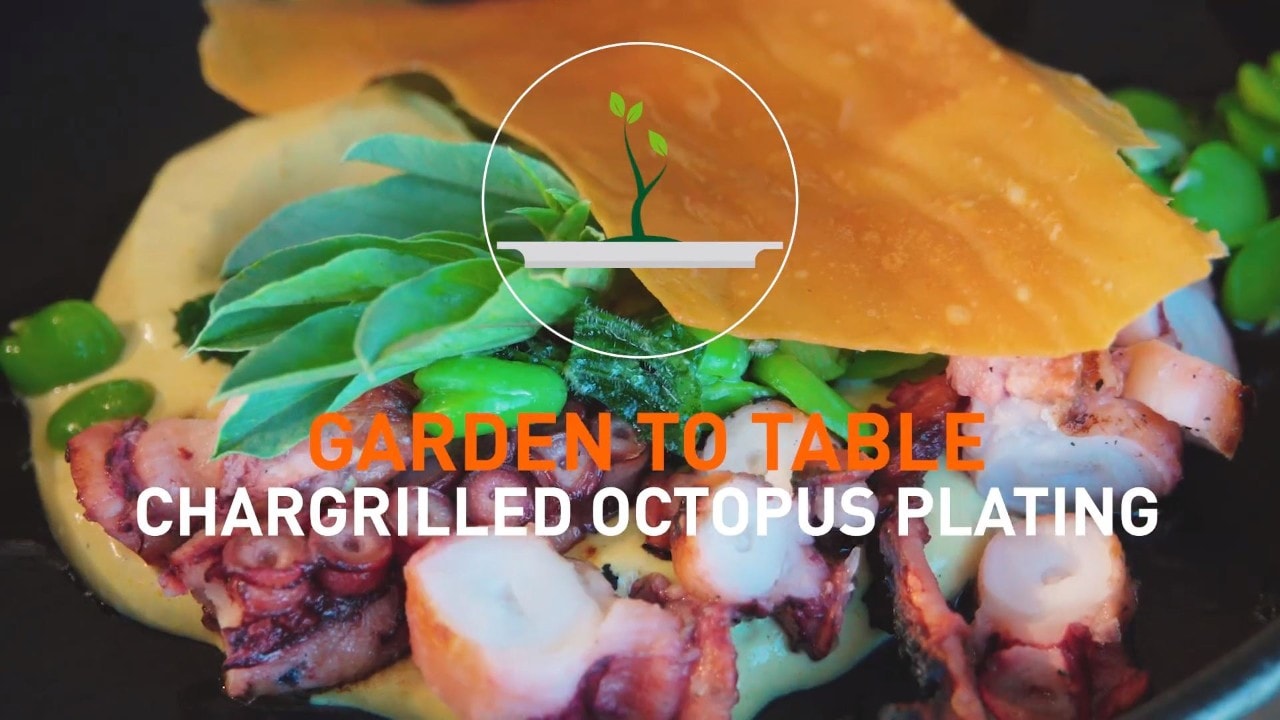 4. Octopus – Part 2: Plating
Part 2 plates all the components together, beginning with a chutney base, topped with octopus, salsa and cracker shards with broad bean shoots to garnish.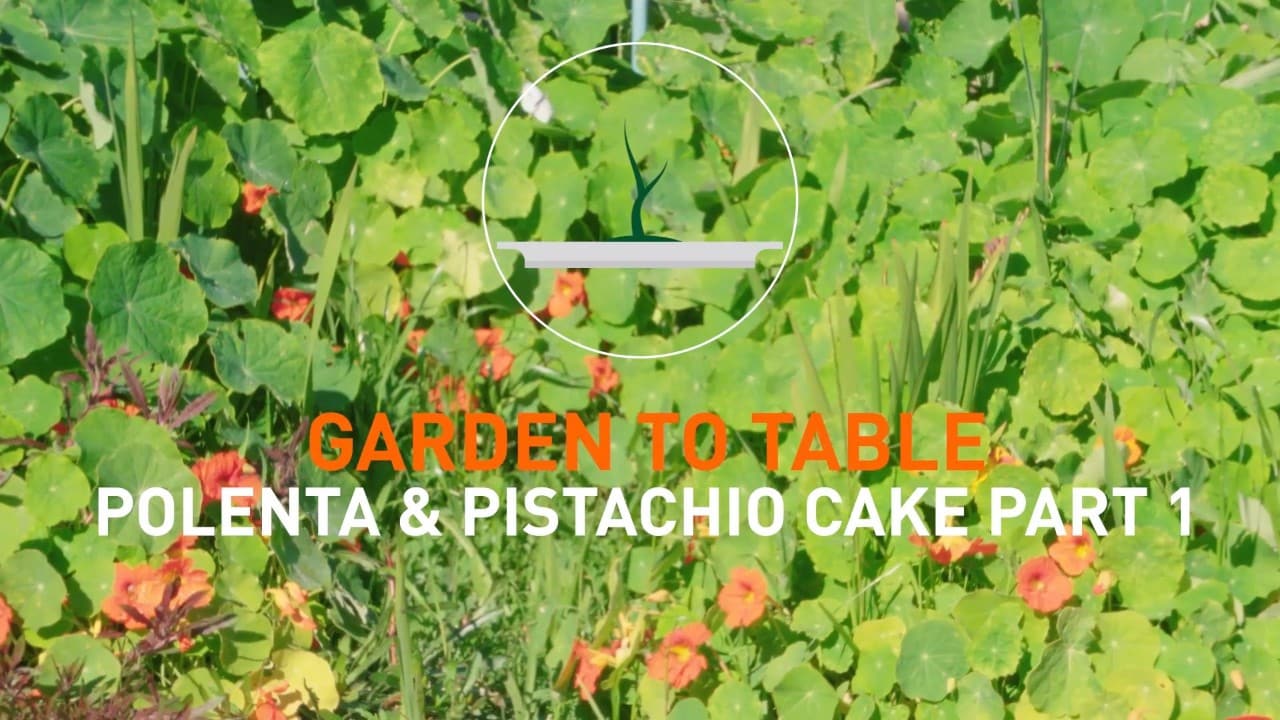 5. Vegan Polenta & Pistachio Cake – Part 1
This simple cake doesn't skip on textures and flavours. Learn the wheat and dairy free base, using ingredients such as lemon zest, pistachio, olive oil and almonds.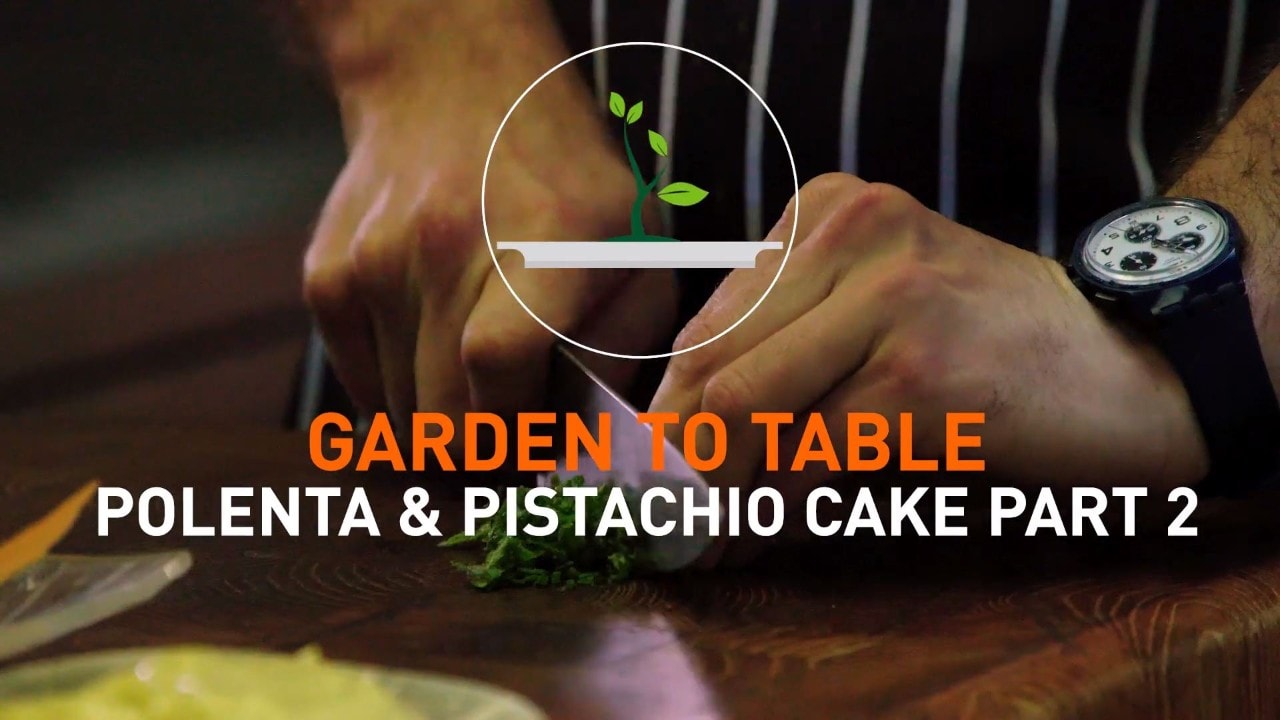 6. Vegan Polenta & Pistachio Cake – Part 2
Chef Maritz shares one of the key components for the desert – Guava fruit.  Combining guava with cardamom, vanilla, cinnamon sticks and Chandon blanc creating a delicious syrup and puree. Combine with a coconut yoghurt and toasted coconut shards.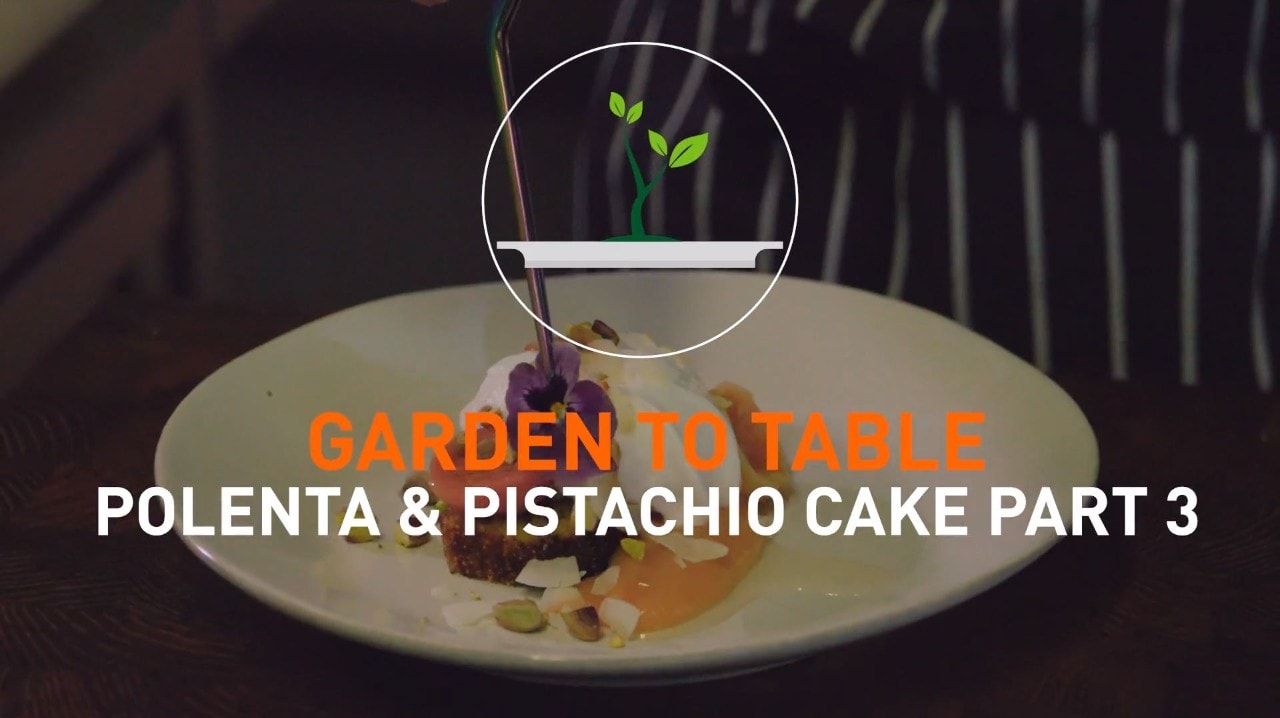 7. Vegan Polenta & Pistachio Cake – Part 3
Assemble all the components together for the dish combining the sponge cake with toppings of syrup, coconut shards and a siphoned coconut yoghurt.