Cajun Chicken
Discover this Cajun Chicken from the rustic cuisine around the region of Louisiana. Cajun mostly consists of locally available ingredients and is simple to prepare. It is served with rice and another side that is up to you, as the traditional Cajun chicken gets prepared with whatever vegetable is available.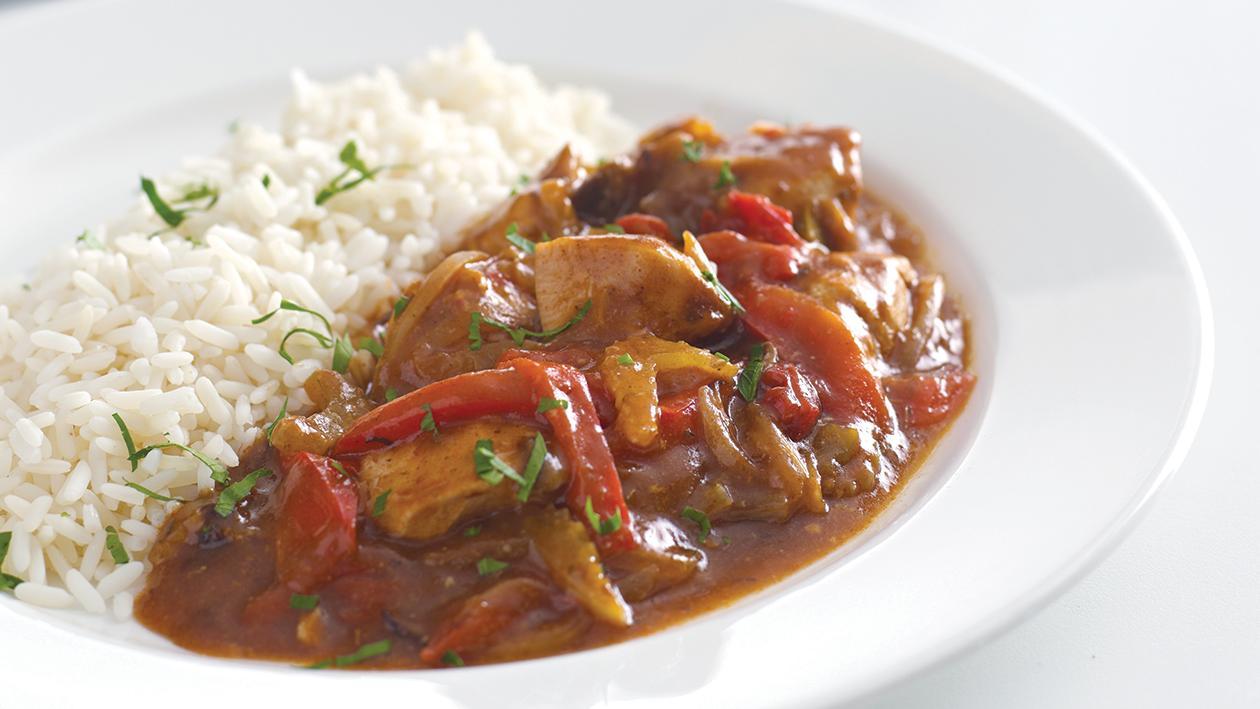 Ingredients
To Prepare the dish
Button mushroomssliced

100 g

Chicken thigh, skinless & bonelesscut into strips

1000 g
To prepare the rice
Preparation
To Prepare the dish

Place vegetables and chicken into a suitable oven dish.
Place into the oven and cook for 10 min.
In a suitable pan, make up the Cajun Sauce by mixing The KNORR Create More Spicy Tomato Concentrated Sauce into the water and add the paprika, chilli and cumin, bring to a gentle simmer for 5 min.
Take the vegetables and chicken out of the oven and add the Cajun sauce.
Stir well before covering with a tight fitting lid or tin foil.
Place the dish back into the oven and cook for a further 20 min. or until the chicken is thoroughly cooked.
Remove the dish from the oven and stir to ensure even sauce distribution.
Serve garnished with the parsley. Brown rice or alternatively a 50:50 mix of brown and white rice. Mixing brown and white rice together will increase the amount of fibre and zinc levels in this dish.

To prepare the rice

Bring the water to a gentle boil in a suitable saucepan.
Add the Rice along with the salt.
Simmer the rice for around 15 min. or until cooked.
Drain and serve with the Cajun chicken.