Charred Cauliflower Steaks
The brine is the key to this dish and the cauliflower can be kept in the brine for up to 48 hours.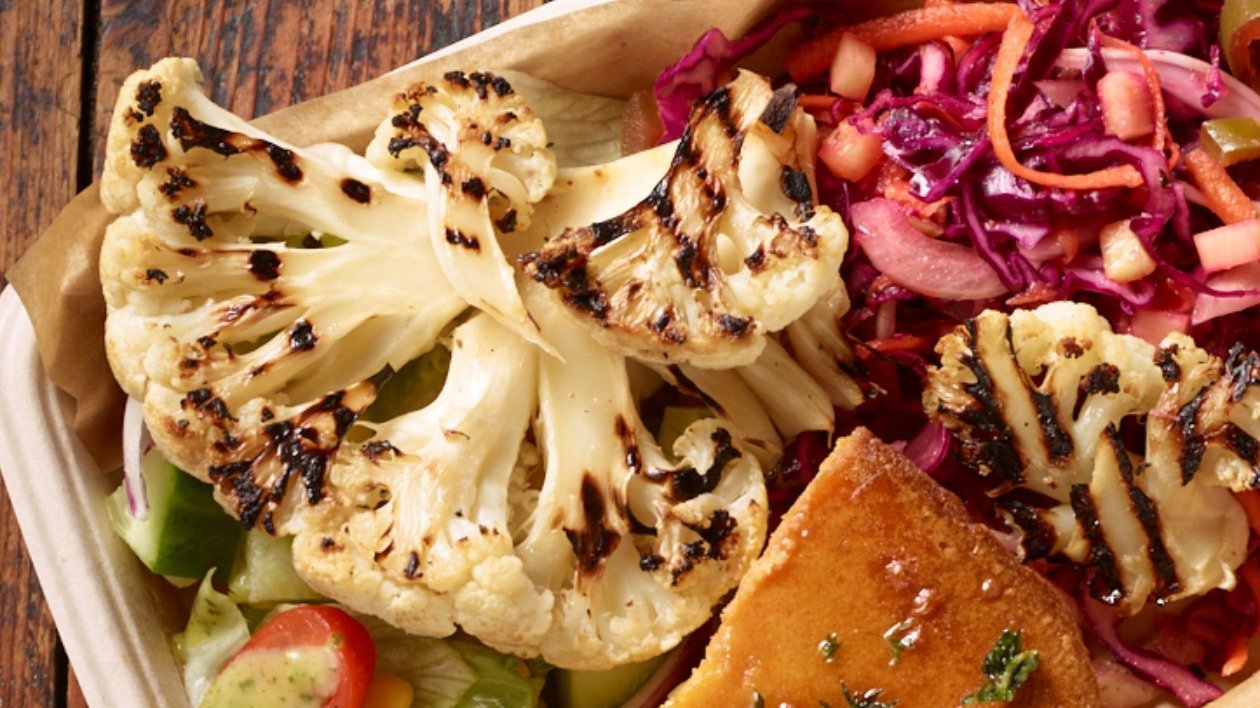 Ingredients
For the brine:
Preparation
For the brine:

Heat the water the add the bay leave, clove, salt and brown sugar and allow to dissolve.
Once dissolved, remove from the heat and add in the KNORR Professional Garlic Puree andthe KNORR Professional Peppercorn Puree and allow to cool completely.
Place the cauliflower into a deep dish then pour over the cooled brine then cover and chill over night

To serve:

Pre-heat char-grill.
Remove the cauliflower from the brine and allow to dry.
Cut the cauliflower into steaks then rub with the oil.
Place the steaks onto the grill and cook for 2-3 minutes on each side.
Remove from the grill and serve.