Chicken Fajita wraps
Try out this delicious and easy wrap recipe. The soft flour tortilla is filled with fried chicken breast, some crisp lettuce and the cooling sour cream. Use our KNORR Fajita Sauce for a special twist.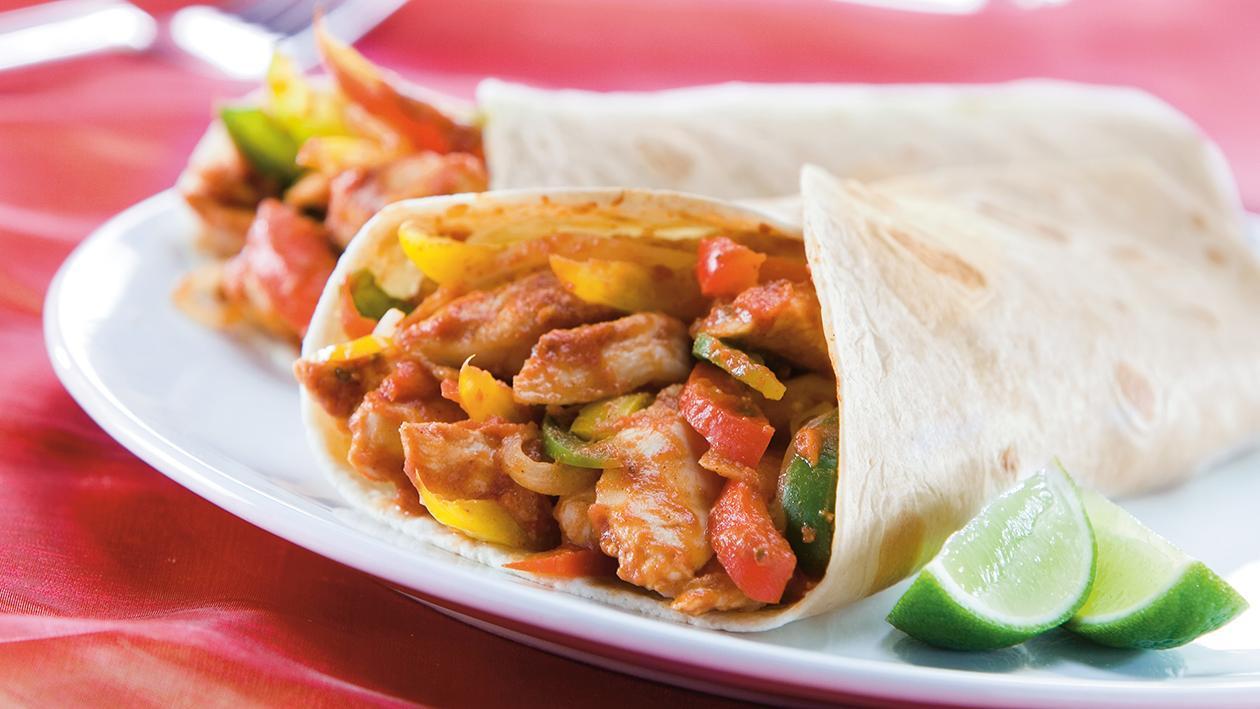 Ingredients
Advance Preparation
Chicken breast, skinless, cooked

500 g

Lettuce mixed leaves, shredded

300 g
Method
Plain flour tortilla

400 g
Preparation
Advance Preparation

Cut the chicken into 5 cm strips.
Shred the mixed leaves.

Method

Fry the chicken until fully cooked, add the sliced yellow peppers and KNORR Fajita Sauce and simmer gently for 3 min.
Evenly distribute the mix on the nearest edge of the tortilla.
Roll the tortilla over once, add some lettuce and sour cream and continue to roll.
Ensure it is rolled tightly, so as not to lose any filling.
Once fully rolled, slice the wrap in half.