Heather honey cranachan with bee pollen
This is a Scottish dish for the summer season that brings together oats, whisky, raspberries and MEADOWLAND. Some early recipes used crowdie cheese rather than cream and could also be called a crowdie cream!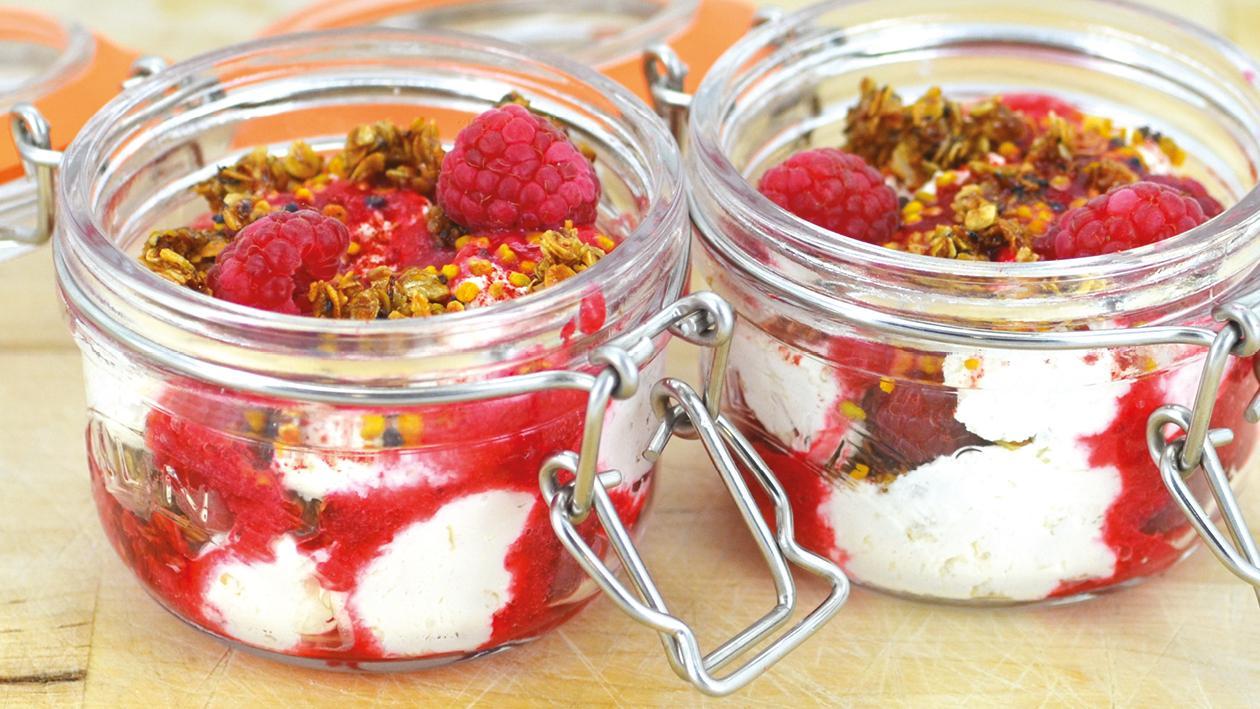 Ingredients
For the raspberry coulis:
For the toasted oats:
For the Cranachan:
Preparation
For the raspberry coulis:

Blend the raspberries with the caster sugar.
Pass through a fine chinois discarding all the seeds.

For the toasted oats:

Melt the MEADOWLAND Professional and heather honey in a pan.
Mix the oats through the honey.
Place the oats onto a greaseproof lined baking tray and bake at 150°C for 5 min. or until they are golden brown.
Remove from the oven and allow to cool.

For the Cranachan:

Whisk the MEADOWLAND Double until soft peaks are formed.
Fold in the honey, whisky and 3/4's of the honeyed oats.
In layers add the Cranachan, some raspberries, coulis and honeyed oats.
Repeat the process and finish with some bee pollen and dried raspberry powder.