Lemon curd raspberry scones
Discover this simple yet delicious dessert recipe for chefs: A classic scone with a contempory twist, filled with clotted cream and homemade lemon curd and fresh raspberries dusted with icing sugar.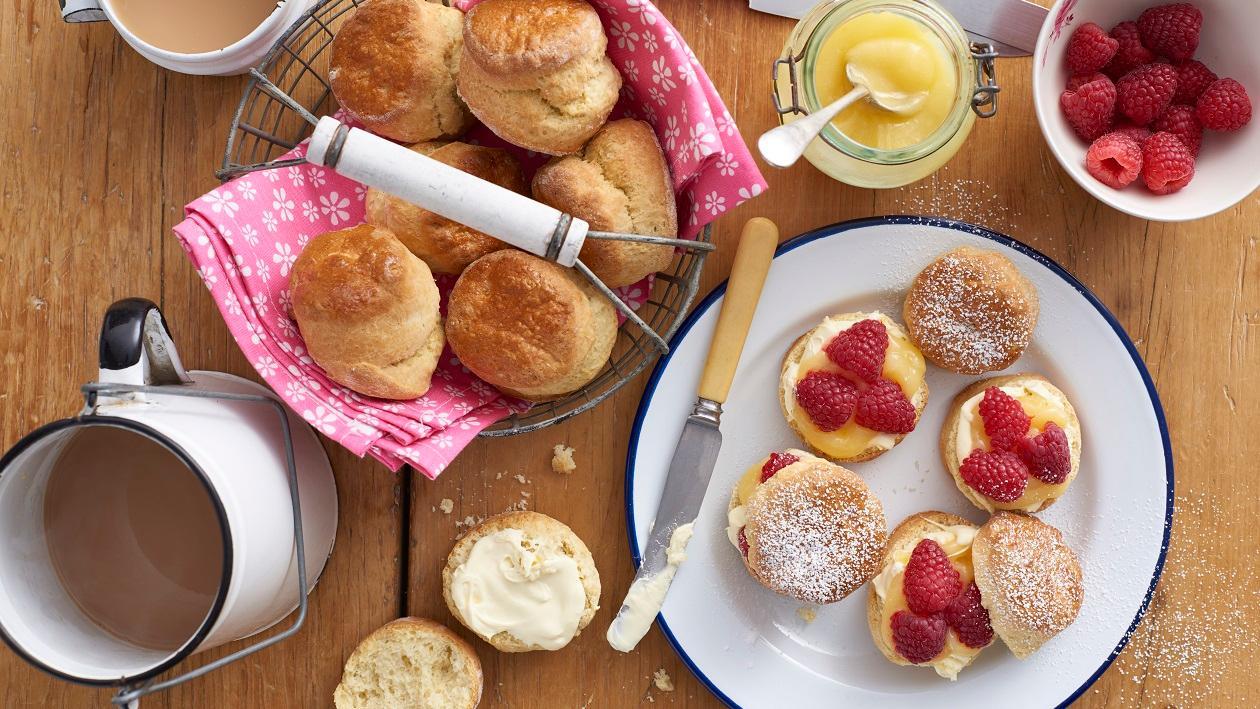 Ingredients
For the Lemon Curd:
MEADOWLAND Professional 250g

60 g
For the Scone:
MEADOWLAND Professional 250g

50 g
To assemble
Preparation
For the Lemon Curd:

Mix the lemon juice and cornflour.
Place 60g of MEADOWLAND Professional and caster sugar into a saucepan.
Bring to the boil stirring all the time, then add the lemon juice and cornflour, simmer until mix thickens.
Remove from the heat, pour into a suitable container and allow to cool before using.

For the Scone:

Place the flour, baking powder, salt and sugar into a mixing bowl.
Rub the remaining 50g of MEADOWLAND Professional into the dry ingredients until no lumps are left and the mix looks sandy in colour and texture. Slowly add the milk until a smooth dough is formed.
Turn the mix out on to a floured surface and press into ball. Roll out to around 2.5cm thickness then cut out 10 discs. Place on the lined tray.
Beat the eggs. Brush the sconeswith egg wash, then refrigerate for 10 min. then egg wash again.
Place into the oven at 160°C and bake for 10-12 min. or until golden.

To assemble

Cut the scone in half, and spread with clotted cream.
Pipe a disc of lemon curd on top of the cream.
Place fresh raspberries on top, add the lid of the scone and dust with icing sugar.