Apple & mincemeat tart recipe by Chris Barber
Looking for a quick and easy dessert for the festive season? Try this tart recipe by Chris Barber and add extra Christmas flavour to the vanilla cream with cinnamon.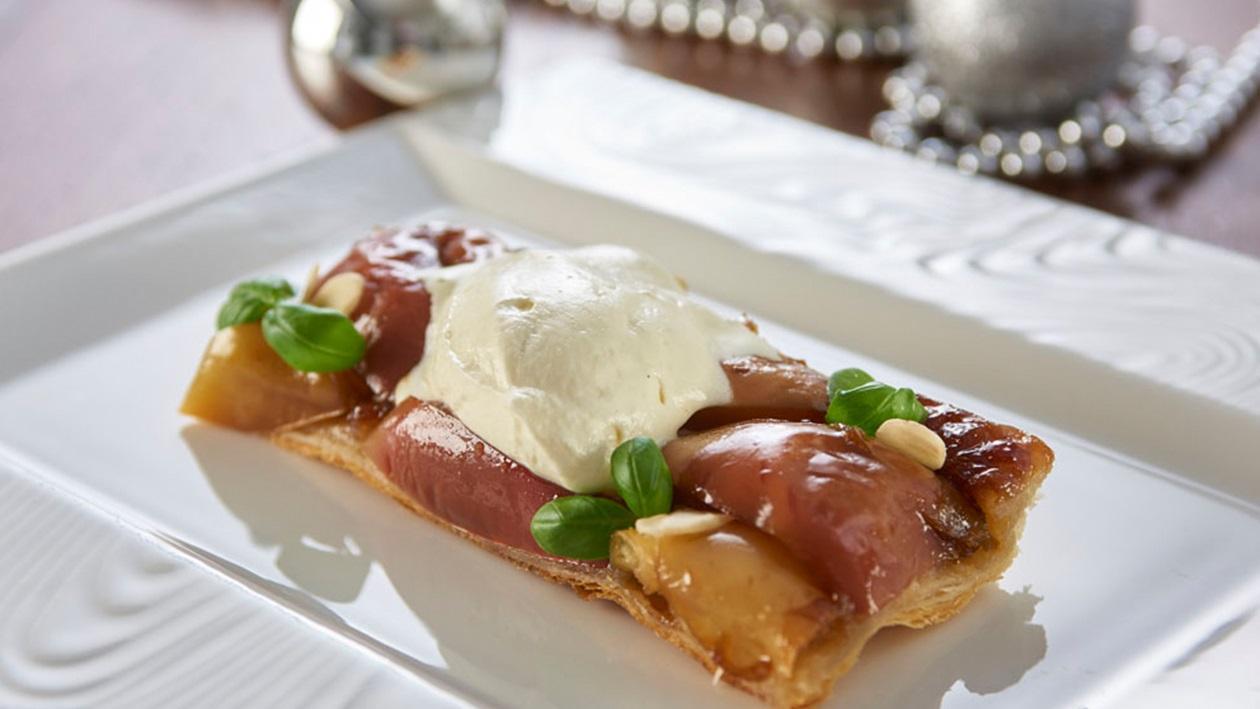 Ingredients
For the tart
For the cream
Preparation
For the tart

Preheat the oven to 180°C.
Peel, core and thinly slice the apples then roll out puff pastry and cut out a circle approx. 30cm wide and prick all over with a fork.
Spread the mincemeat over the pastry leaving a 1cm gap around the edge then lay on the apples overlapping until all the mincemeat is covered.
Melt the butter and brush the apples then sprinkle over the sugar.
Bake in a medium hot oven for approx. 20-25 min.
The pastry should be golden and crisp, and the apples should be tender.
Remove and allow to cool.

For the cream

Whip the cream, cinnamon and vanilla until soft peaks then chill until required.

For service

Cut the tart into wedges and warm through the oven for 1-2 min. then top with a generous spoon of whipped cream.