Bhel-Puri

Plant Based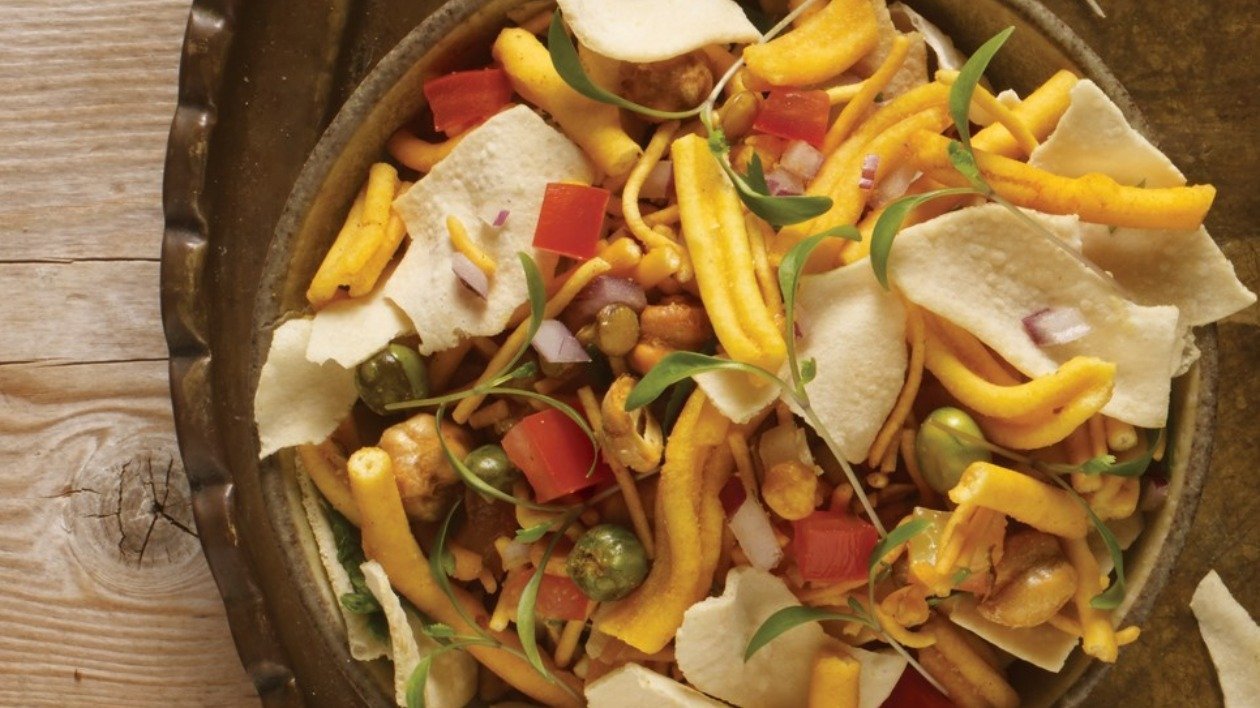 Ingredients
To make the Bhel-Puri:
Knorr Patak's Plain Pappadums 440g

60.0 g
Preparation
To make the Bhel-Puri:

Cook the KNORR Pataks Pappadums.
Dice the tomato and gently squeezy out some of the juice and place in to a mixing bowl.
Dice the red onion and chop the coriander then add to the bowl.
Pour the Bombay mix in to the bowl and crush in the pappadums.
Careful mix then spoon in to serving bowls.