Butternut & Spinach Lasagne
This recipe is another version of the traditional italian dish and a good alternative for your schools menu.
You can serve it with some garlic bread.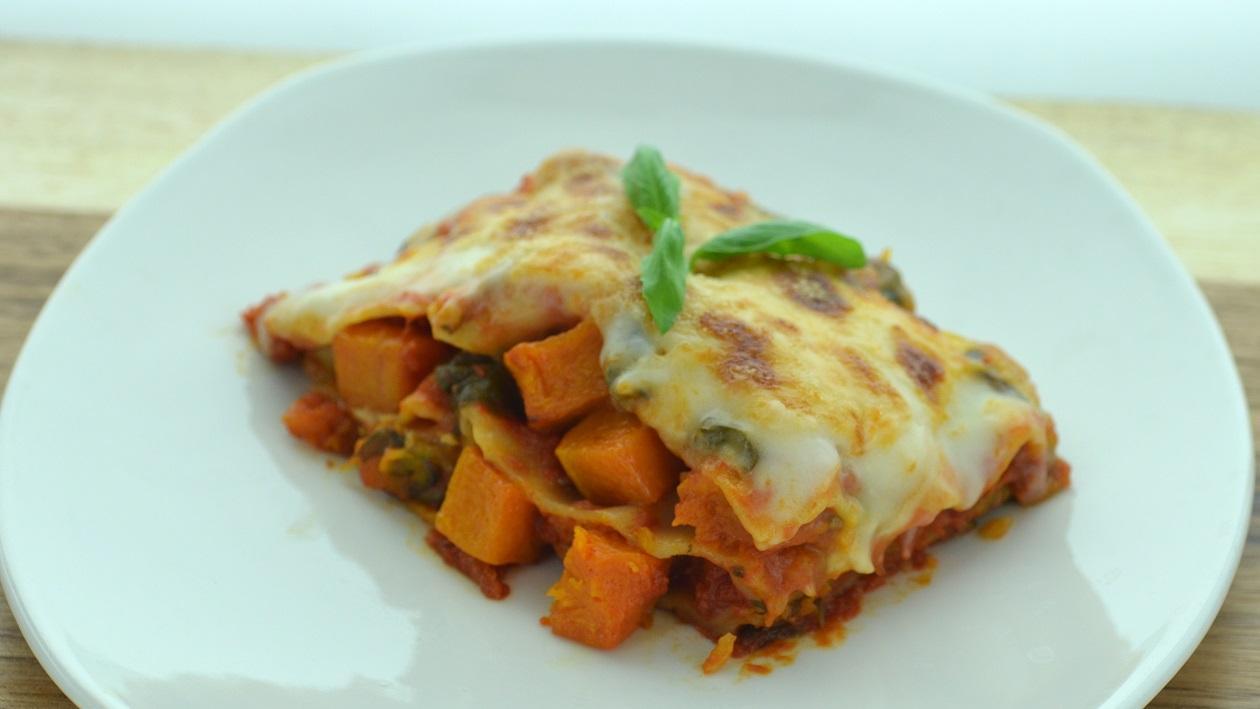 Ingredients
For the Sauce
For the Béchamel
To assemble & cook
To serve
Garlic bread slices

200 g
Preparation
For the Sauce

In a large oven tray mix the butternut squash with the vegetable oil, and roast for around 30 minutes or until the squash is golden and soft. Set aside.
Meanwhile place the KNORR Tomatino in a pan and place on a medium heat until simmering. Add the spinach and cook for a further 3-4 minutes or until the spinach is wilted. Keep warm and set aside.

For the Béchamel

Place the water in a suitable pan and heat until boiling, whisk in the KNORR Béchamel Sauce and cook for 5-6 minutes or until a creamy consistency.
Add in the mozzarella and whisk until melted. Keep warm and set aside.

To assemble & cook

To assemble the lasagne; spread a quarter of the spinach and KNORR Tomatino sauce on the bottom of a large oven proof dish.
Add a layer of the KNORR lasagne sheets, then scatter on half the roasted squash.
Repeat this process until you have three layers of pasta and finishing with the last quarter of spinach and KNORR Tomatino mixture. Top with the KNORR Béchamel Sauce and spread evenly.
Bake in the oven for 45-50 minutes until golden and the pasta is tender when pierced with a knife.

To serve

Serve with the garlic bread and a side salad.