Chicken and mushroom cannelloni with tomato and pesto sauce
Cannelloni stuffed with chicken and mushrooms and baked with a rich tomato and pesto sauce gratinated with mature cheese. This Italian inspired chicken main dish will definitely impress your guests.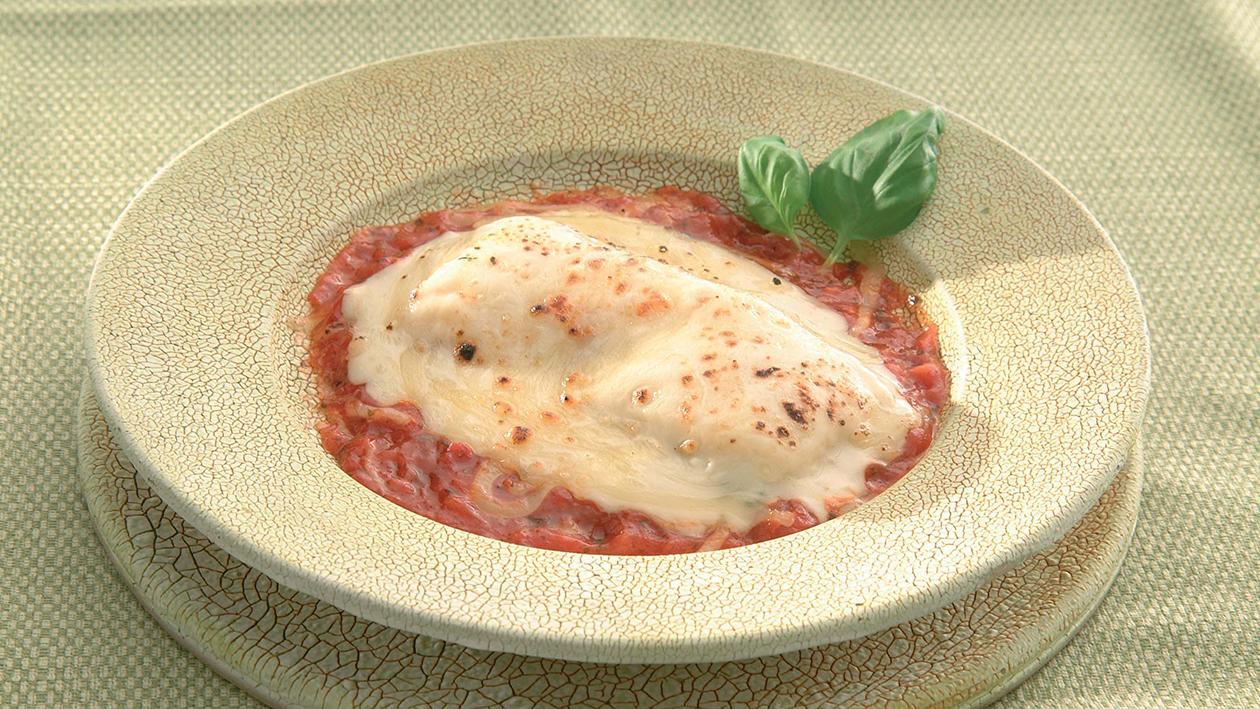 Ingredients
For the filling
Chicken breast, skinless,minced

1100 g

Onions, finely chopped

400 g

Button mushrooms, finely chopped

600 g

Parsley , finely chopped

20 g
Method
KNORR Collezione Italiana Pasta Cannelloni No Pre-Cook

390 g

Mature cheddar cheese

100 g
Preparation
Advance Preparation

Preheat an oven to 180°C .

For the filling

Place the chicken mince, onions, mushrooms and parsley in a bowl and mix until all ingredients are well combined, add the egg white and mix well.
Place the mixture in a piping bag.

Method

Fill each of the cannelloni tubes with the filling.
Lay the tubes in a shallow ovenproof dish and pour over the KNORR Tomato & Pesto Sauce.

Sprinkle lightly with mature Grated Cheddar Cheese.
Bake in the preheated oven for 30 min. or until pasta and chicken are cooked.