Chicken Korma
This recipe has been enhanced for use in a care setting by adding calorie rich coconut milk, lime juice the addition of chopped apricots for added sweetness and topped with coriander and toasted flaked almonds.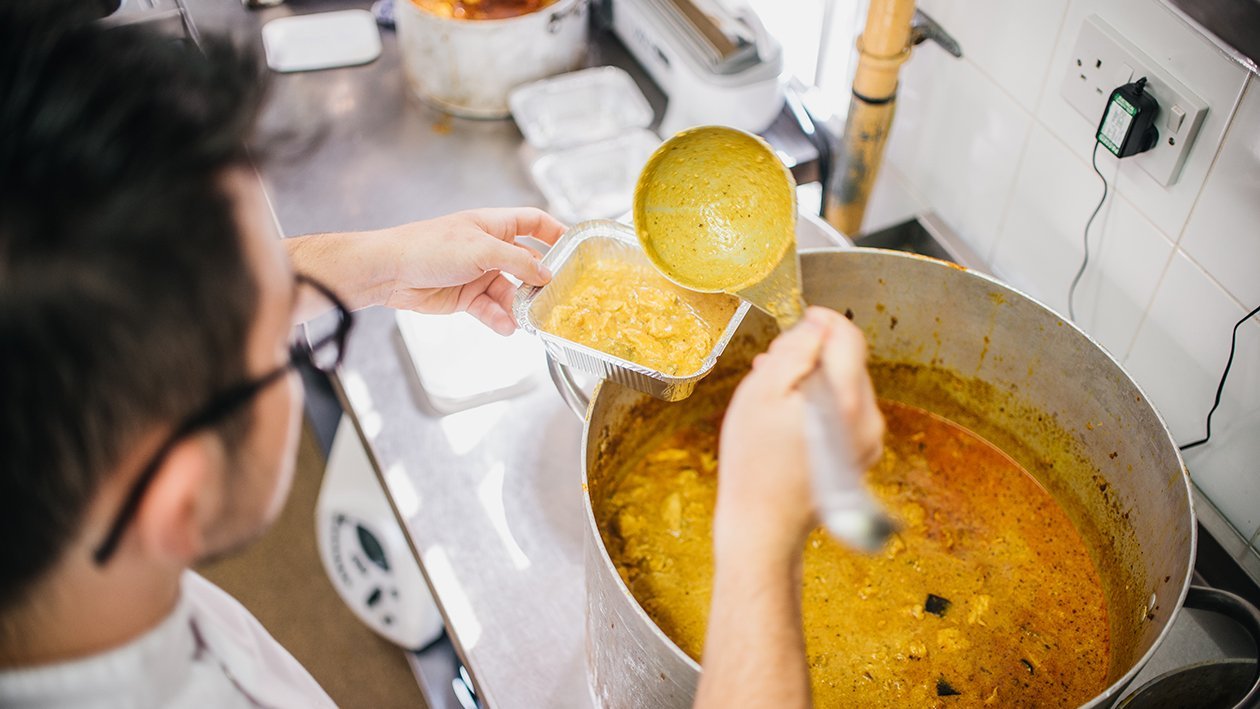 Ingredients
Method:
Chicken breast, skinless

900 g

Dried apricotschopped small

100 g

Almondsflaked and lightly toasted

10 g

Dried apricotschopped small

Almondsflaked and lightly toasted
Preparation
Method:

Heat the oil in a pan over a medium heat. Fry the paste for 2 minutes.
Add the onions and chicken and fry until chicken is lightly golden.

Pour in the KNORR Roast Chicken Bouillon paste, water and apricots, mix well. Bring to the boil and stir through the coconut milk ,simmer until chicken is thoroughly cooked.
Stir through the yoghurt and then season with the lime juice andfinish with chopped coriander and toasted almonds.

.

Nutrition tip Added salt is not recommended but if used keep to a minimum. If using oil use an unsaturated (olive or sunflower) and reduce the quantity used where possible.