Cray fish, spinach & smoked cheese mac 'n' cheese
This recipe gives the classic mac 'n' cheese dish a posh twist with the cray fish and the spinach on top of it. This main course is easy to prepare and goes great with your pub menu.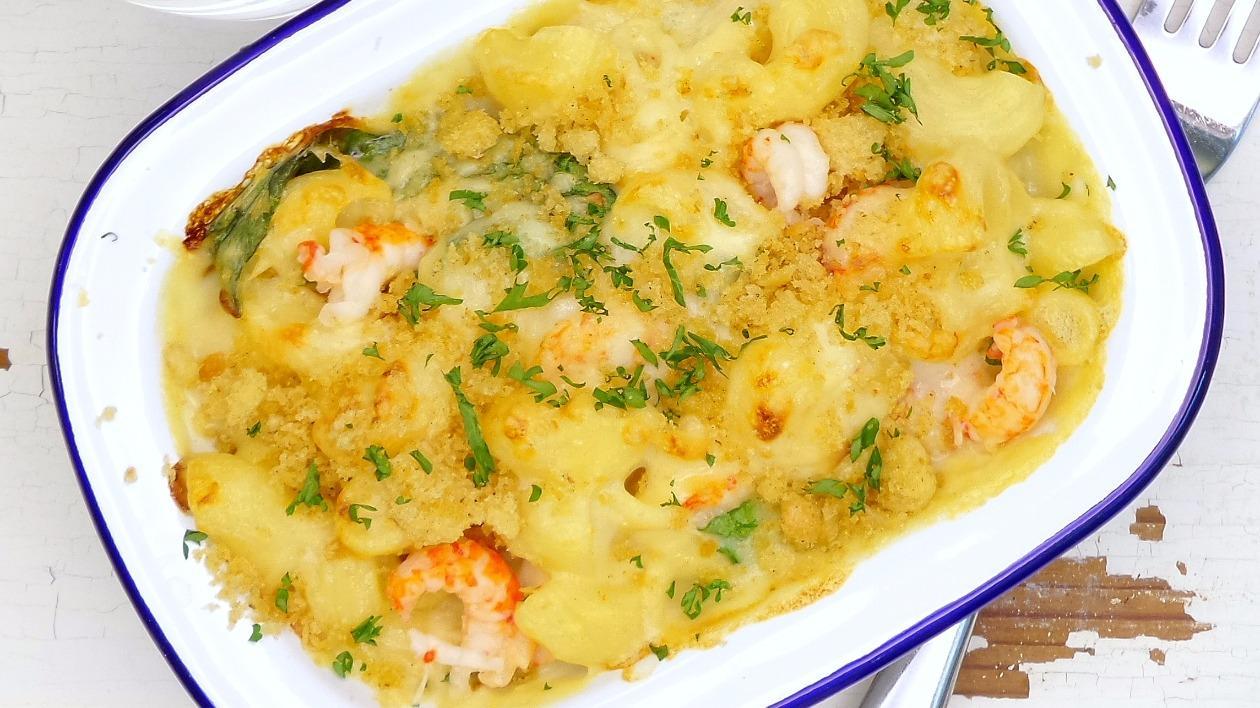 Ingredients
For the sauce:
KNORR Cheese Sauce Mix (as sold)

190 g
For the pasta:
To finish.
Smoked applewood cheese

100 g
Preparation
For the sauce:

Bring the water to the boil then whisk in the KNORR Cheese Sauce.
Cover with cling film and set aside until needed.

For the pasta:

Bring a pan of water to the boil then add the KNORR Macaroni.
Cook for 10-12 min. then drain and refresh.

To finish.

Preheat oven 190°C.
Melt thebutter and add the breadcrumbs.
Fry for 3-4 min. until golden and crispy then remove and set aside.
Add the pasta to the sauce along with the spinach and crayfish tails then fold in the grated cheese.
Spoon into serving dish.
Bake for 12-15 min. until golden around the edges then remove from the oven.
Place the dish on to a serving plate and sprinkle over the toasted breadcrumbs.