Curd tarts with PG Tips tea infused currants
A fantastic dessert recipe for your foodservice: a slight twist on the traditional Yorkshire curd tart by using goats' curd to add a slightly more acidic flavour. Try it out!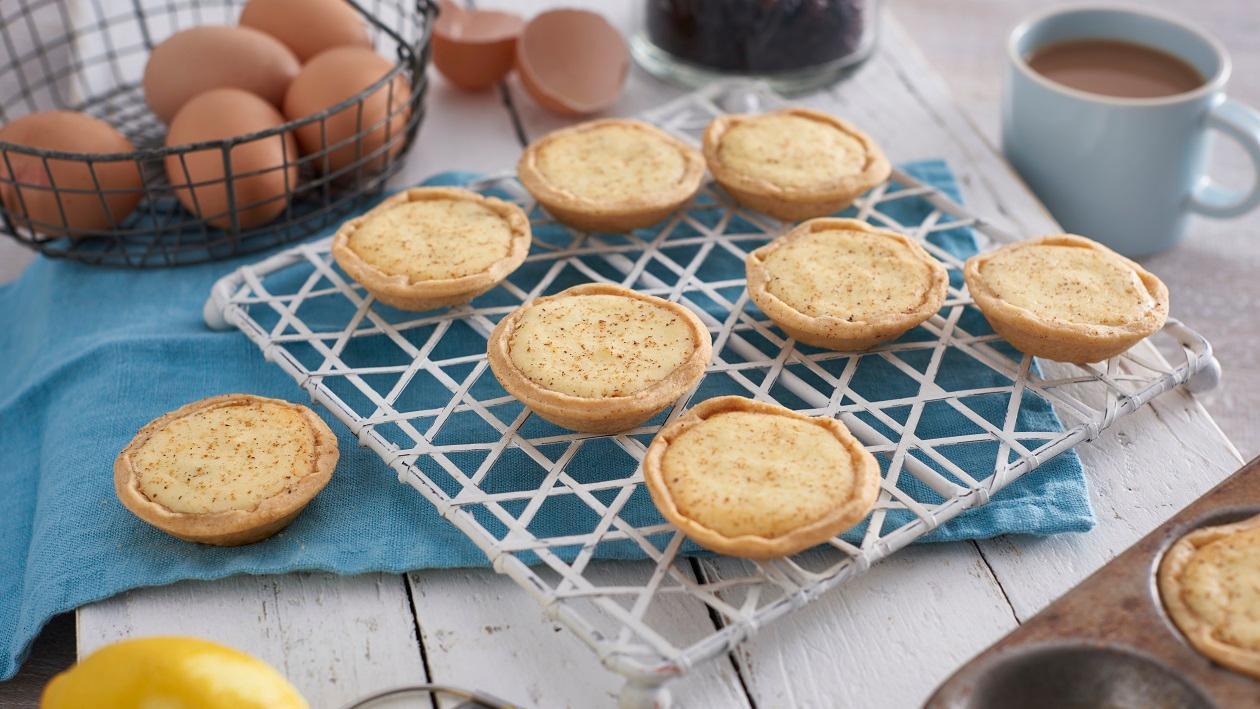 Ingredients
Advance Preparation:
For the curd filling:
MEADOWLAND Professional 250g

40 g
To fill the tart:
Preparation
Advance Preparation:

Preheat the oven to 180°C.
Make the STORK sweet pastry.
Boil the water and add the PG Tips tea bags.
Pour the Tea including the tea bags onto the currants and cover. Allow to steep for 1 hour.

For the tart cases:

Roll out the STORK sweet pastry to 0.5cm thickness.
Line 10, 5-6cm tart cases with the sweet pastry.
Chill the pastry for an hour before baking.
Prior to baking line with greaseproof paper and add baking beans.
Cook for 15 min., then remove the baking beans and greaseproof paper.
Bake for a further 5 min. or until the pastry is golden brown.
Allow to cool.

For the curd filling:

Drain the currants and allow to sit in a sieve until required.
Melt the MEADOWLAND Professional and allow to cool slightly.
Place the goats' curd and caster sugar into a suitable bowl and whisk together.
Whiskin the eggs and yolks until fully incorporated.
Then add in the zest of a lemon, rosewater and the melted MEADOWLAND Professional.

To fill the tart:

Turn down the oven to 130°C.
Evenly distribute the PG Tips soaked currants into each pastry case.
Pour in the curd mix to the top of each pastry case.
Lightly grate the nutmeg over the top of each of the curd tarts.
Place the tarts in the oven and bake for 12-15 min. or until the curd is fully set.
Once set remove from the oven and allow to cool.