Eastern India - Palok Diye Tikha Murgi Kalia - chicken with spinach
One of our favourite recipes of Indian cuisine. This classic Eastern Indian inspired chicken recipe with spinach will become your guests' favourite too.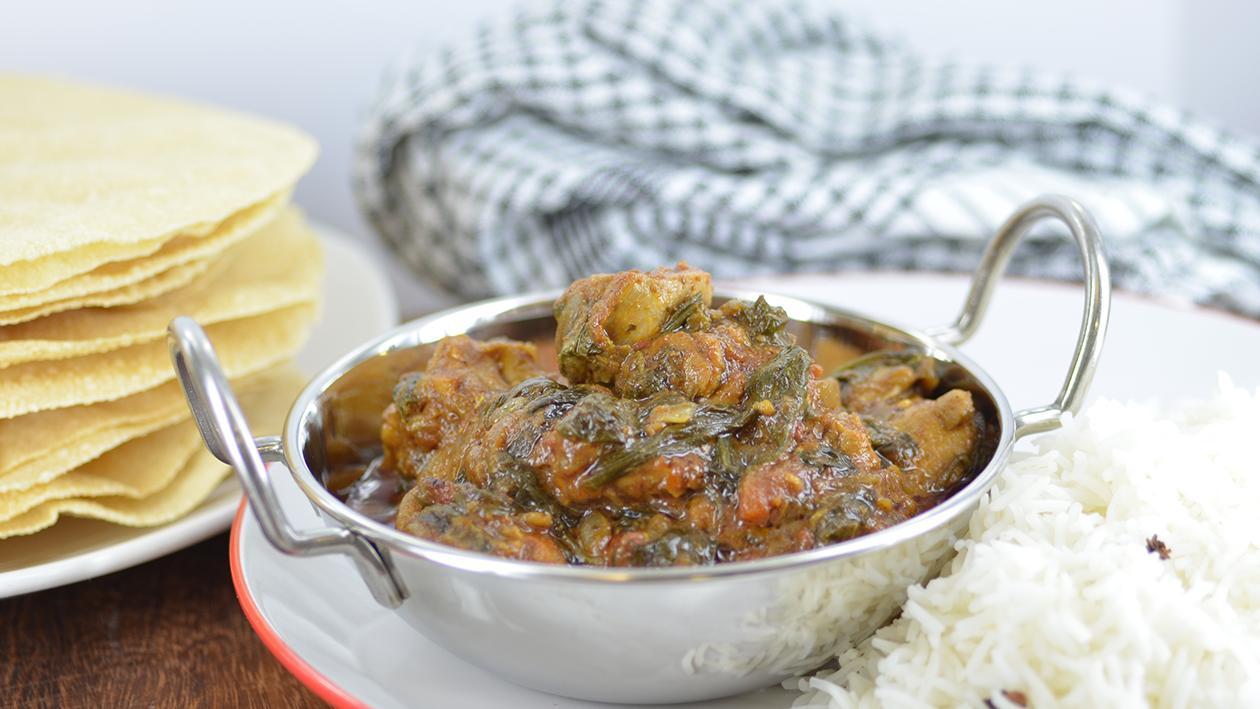 Ingredients
For the Base:
Dried red chillis5 in no.

10 g

Fenugreek leaves (methi)

10 g
For the Curry:
Chicken thigh, skinless & bonelessdiced

1200 g

Baby leaf spinachroughly chopped

315 g
Preparation
Advanced Preparation:

Medium dice the onions.
Wash and pick over the Spinach.

For the Base:

Heat the oil in a suitable pan and add the cumin seeds and dried red chillies until they crackle.
Add the onions and cook until they are golden brown and soft.
Add the garlic and the remaining spices, cook out for 3-4 min. being careful not to burn the spices, then add water, cook until liquid has evaporated.

For the Curry:

Add the chopped tomatoes and tomato paste and stir in well.
Add the diced chicken thigh and let it simmer until the chicken is cooked throughout.
Add the spinach and continually stir the mixture.
Once the chicken is 3/4's cooked add the butter and stir in.
Season to taste. Sprinkle some garam masala just before serving.