Haggis & tatties pizza
Here is a great alternative dish to serve for the traditional Burns supper. Try out this time saving pizza recipe with classic haggis and tomato sauce and top it with crispy potato match sticks.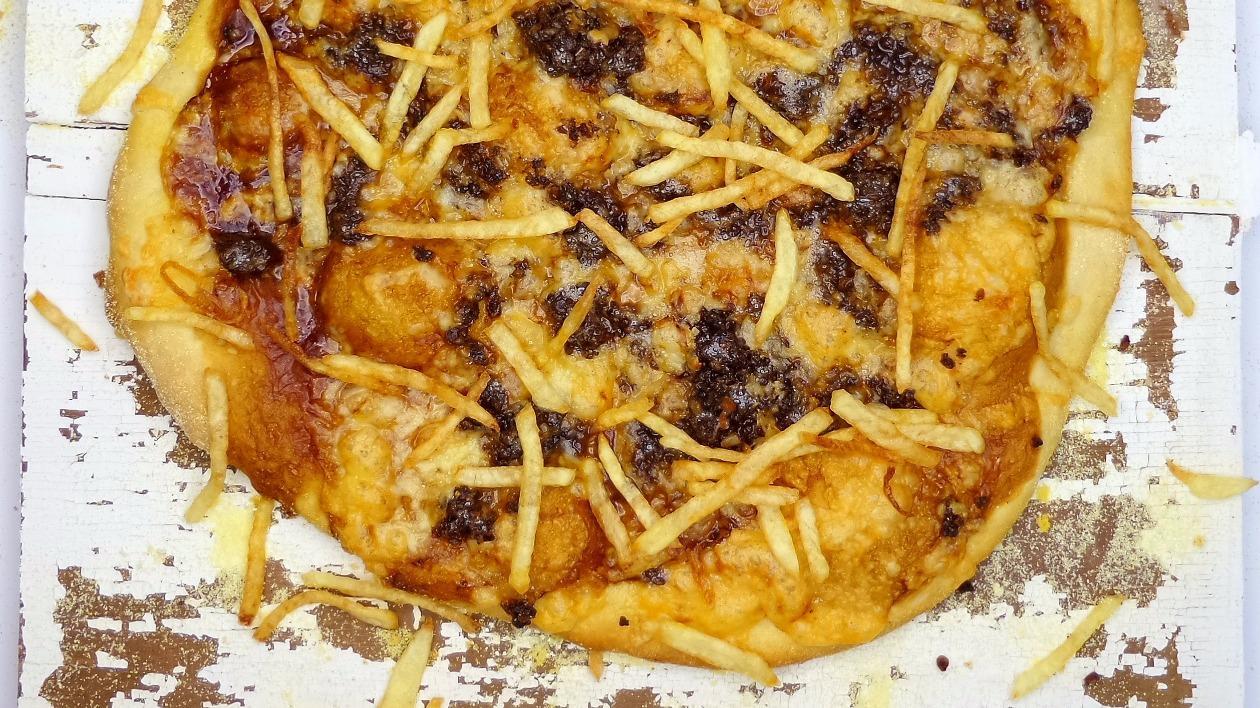 Ingredients
For the pizza:
Frozen pizza dough

1.2 kg

Reduced fat mature cheddar cheese

500 g
To serve:
Preparation
For the pizza:

On a floured surface, roll out the pizza dough.
Place onto a floured baking tray.
Spread the Garde d'or Demi Glace over the base leaving 1cm around the edge.
Crumble the cheese and haggis over the pizza.

To serve:

Preheat the oven 200°C.
Preheat the deep fat fryer 180°C.
Peel and thinly slice the potato into match sticks.
Bake the pizza for 8-10 min. or until slightly golden.
Fry the potato match sticks until golden then remove and drain off any excess oil.
Remove the pizza from the oven then top with the crispy potato match stick.
Place on to a board and serve.