Hoi Sin chicken wraps
Indulge your guests with this Asian wrap version. Our Hoi Sin chicken wraps are easy and fast to prepare and can also be served as a vegetarian version.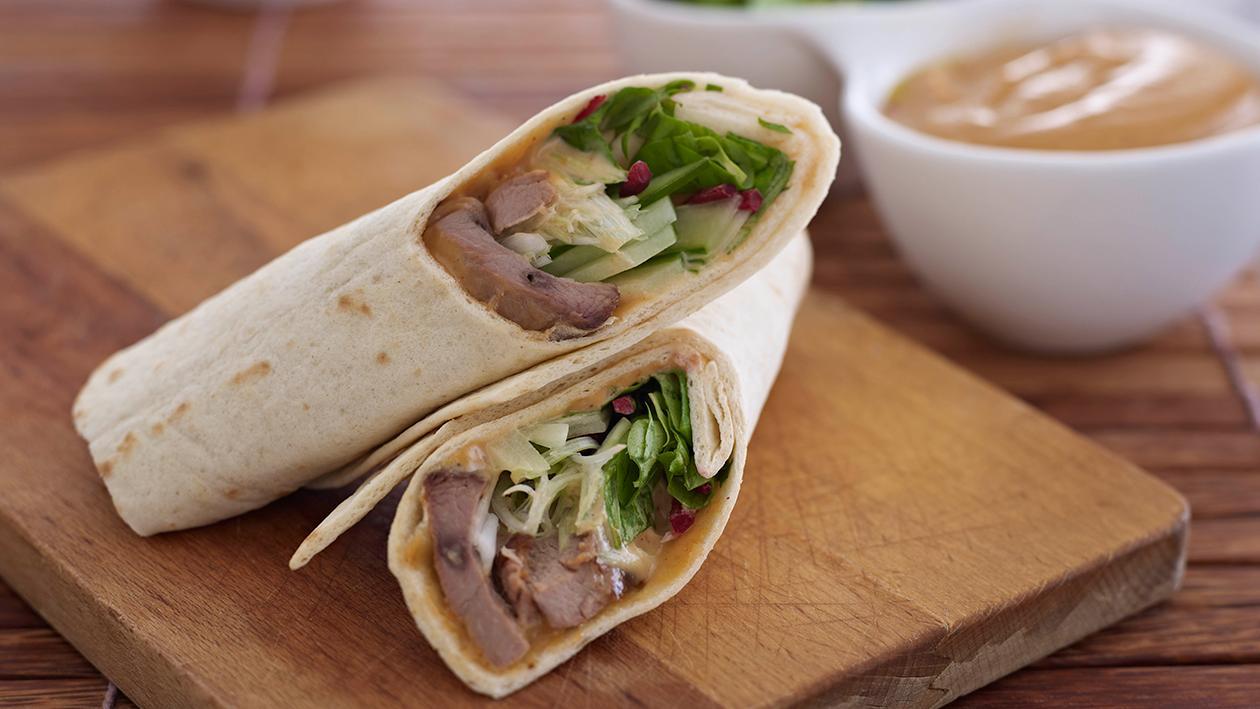 Ingredients
To prepare the dish
Chicken breast, skinless

600 g

Plain flour tortilla10 wraps

470 g

Cucumberprepared and cut into strips

200 g

Spring onionsprepared and sliced

200 g

Lettuce mixed leaveswashed

200 g
Preparation
To prepare the dish

Combine the Chinese five spice powder and oil in a bowl. Add the chicken breast and mix well. Cover, label and refrigerate and allow to marinade for minimum of 1 hour.
Place the chicken breast onto a suitable rack over a baking tray. Cook in an oven until thoroughly cooked then allow to cool.
Once cool, cut into thin strips.
In a suitable bowl combine the mayonnaise and the KNORR Create More Hoi Sin Concentrated Sauce.
Lay the wraps on to a clean surface and spread with the Hoi Sin Mayonnaise followed by the shredded chicken, cucumber, spring onion and lettuce.
Fold the wrap to encase the filling.
The chicken can be replaced with mixed vegetables, or other meat substitutes.
The wrap should be served with salad or vegetables to meet school foods standards.