Honey & mustard dressed chicken salad
This simple chicken salad always goes great as a starter option or side and is easy to prepare. The warm potatoes bring in some special taste and try out our HELLMANN'S Honey & Mustard for the salad Dressing.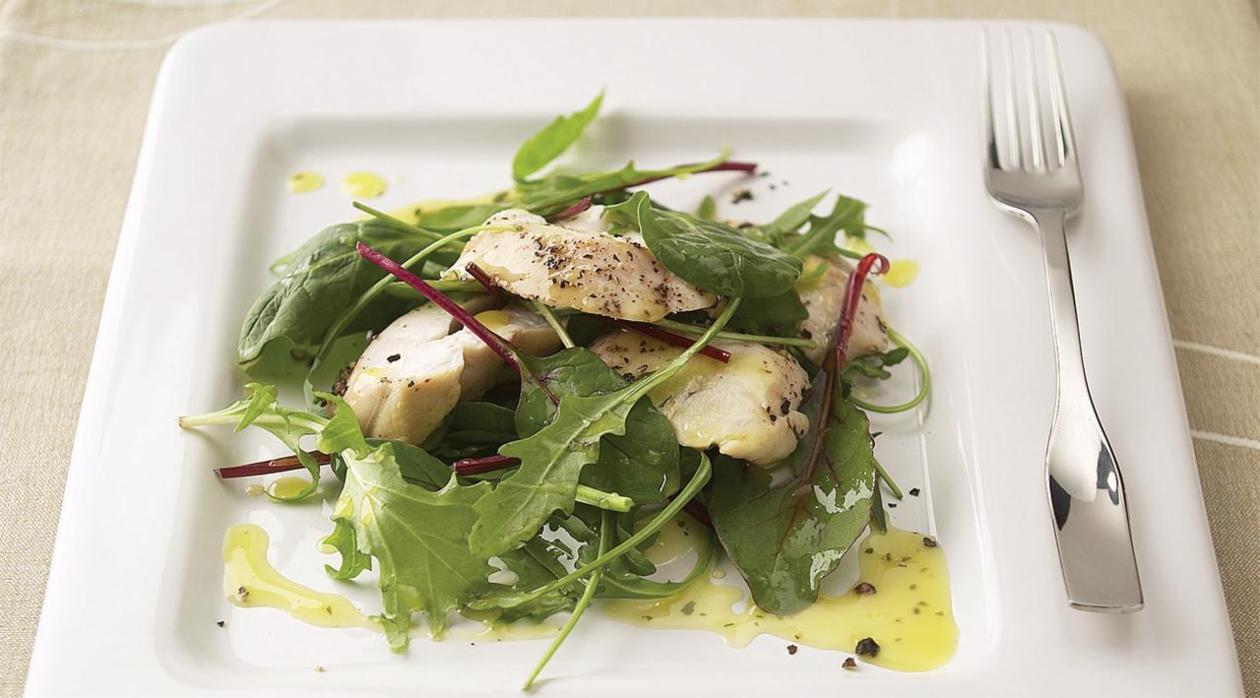 Ingredients
For the chicken:
Chicken breast, skinless

1 kg
For the salad:
Lettuce mixed leavesshredded

600 g
Preparation
For the chicken:

Slice the chicken in half-length ways then rub with the oil, place on to a grill pancook for 5-6 min. on each side or until thoroughly cooked.
Remove from the heat and allow to cool slightly before slicing.

For the salad:

Boil the potatoes for 10-12 min. or until soft then drain well and cut in half.
Slice the tomatoes, cucumber, and place into a bowl then add the warm potatoes and half the HELLMANN'S Honey & Mustard dressing and mix well.
Place the lettuce leaves into a serving dish and top with the potato salad.
Top the salad with the sliced chicken and drizzle over the remaining dressing.