Leek, stuffing and Wensleydale sausages
Surprise your vegetarian guests with these delicious Wensley sausages! Use our COLMAN'S Sage & Onion Stuffing Mix to save up some time while preparing the sausages. You can even give the stuffing a seasonal twist by adding in some dried cranberries.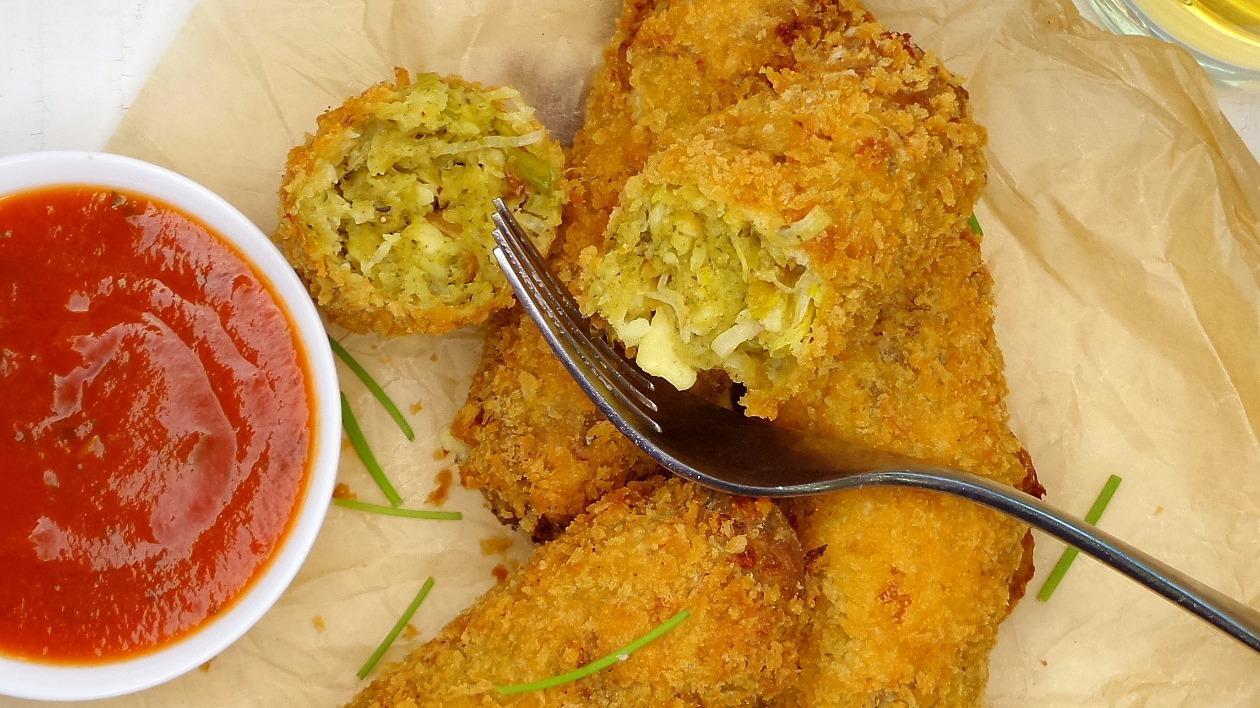 Ingredients
For the sausages:
MEADOWLAND Professional 250g

50 g

COLMAN'S Sage & Onion Stuffing Mix 1.5kg

400 g
To serve:
Preparation
For the sausages:

Boil the water and pour over the COLMAN'S Sage & Onion Stuffing Mix then allow to cool.
Thinly slice the leeks.
Melt the MEADOWLAND Professional and add the leeks.
Cook for 5 min. until softened then allow to cool slightly.
Add 4 eggs, COLMAN'S English Mustard and crumble in the cheese.
Mix with the stuffing then roll into 20 sausages and chill for 10 min.
Place the flour, breadcrumbs and remaining eggs into 3 separate dishes.
Pass the sausage's through the flour then the egg and finally the breadcrumbs.
Chill again for 10 min.

To serve:

Carefully place the sausages into the fryer and cook for 3-4 min. or until golden.
Remove from the fryer and drain any excess oil.
Bring the water to the boil then whisk in the KNORR Tomato & Basil Sauce.
Pour into a dip pot and serve alongside the sausages.