Oaty apple crumble
This oaty apple crumble recipe meets the School Food Plan of 50% fruit in desserts and a great finish for your autumn menu.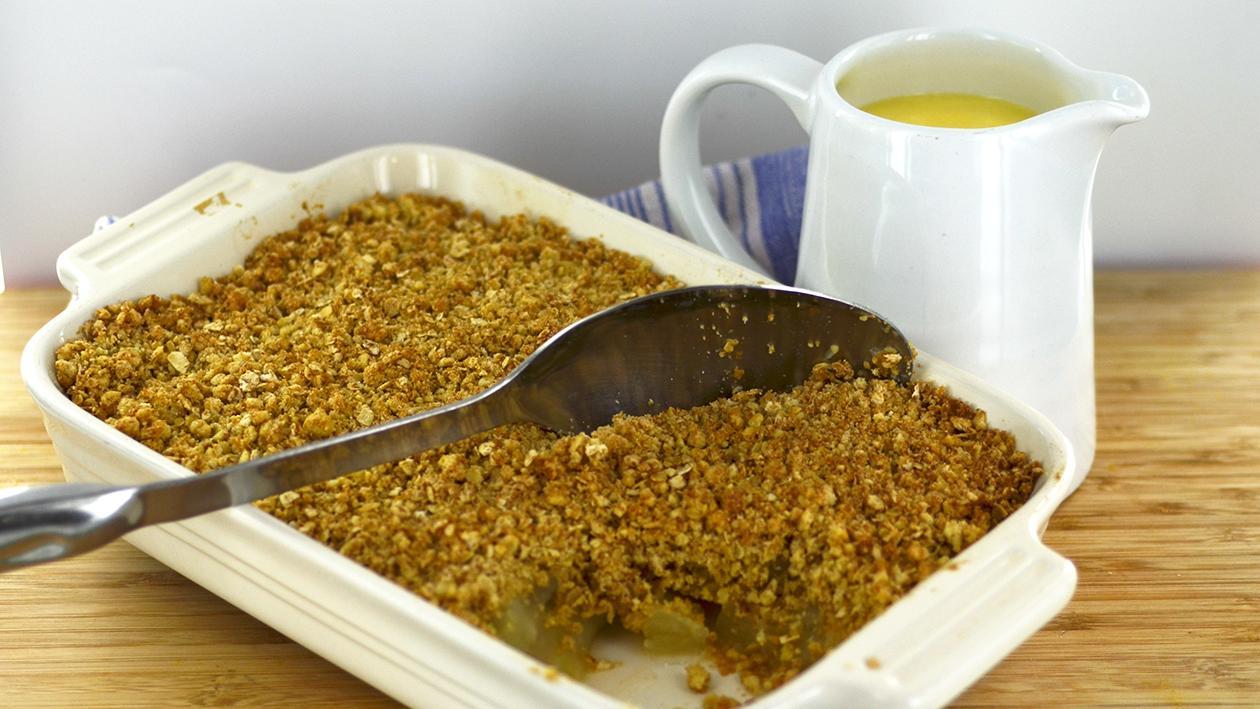 Ingredients
For the crumble:
Apples canned in juiceand sliced

1000 g
Preparation
Advance preparation:

Preheat the oven to 180°C.
Drain the apples 30 min. prior to using.

For the crumble:

Rub together the STORK, plain flour, wholemeal flour, brown sugar and oats until a crumbly sand texture is formed.
Place the apples into the base of the tray.
Add the crumble mixture on top of the apples.
Bake in the oven fro 45 min. or until the crumble mix is golden brown.

To serve:

Serve the crumble in 100g portions with custard.