Pot roast brisket with thyme
Discover our Pot roast brisket with fresh herbs like thyme for your pub menu. Additionally, save up some money with this cheaper cut of meat that will stay moist as well. Serve it with some fresh vegetables like Broccoli.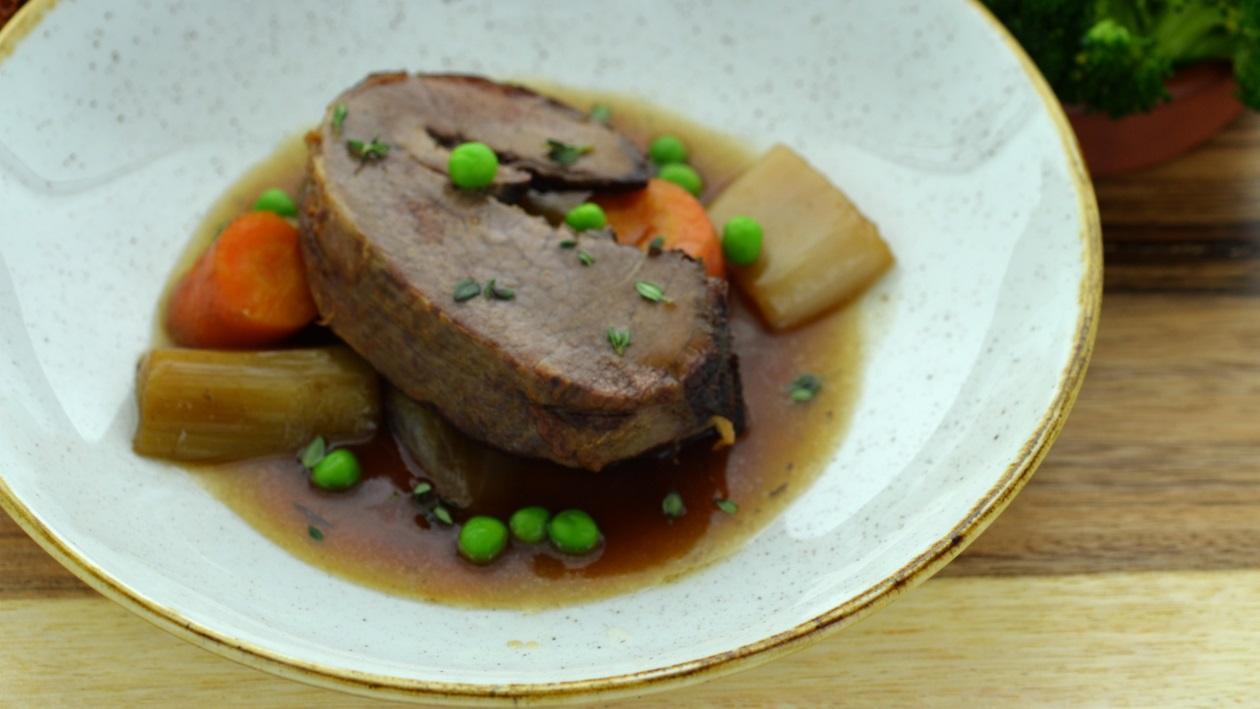 Ingredients
For the beef:
To finish:
To serve
Preparation
For the beef:

Preheat the oven to 150°C.
Bring the water to the boil then whisk in the KNORR Beef Jelly Bouillon.
Peel and dice the vegetables.
Heat the oil then seal the beef on all side for 5 min. then season.
Place the beef in to a deep roasting tray and add the vegetables and bay leaves then pour over the bouillon.
Roast for one hour turning the beef occasionally then remove and loosely cover the beef with parchement paper.
Return the beef to the oven and cook for a further 2 hours.

To finish:

Remove the beef from the oven, strain the liquid in to a clean pan.
Cover the beef and allow to rest for 20 min.
Bring the cooking liquor to the boil, add the thyme and whisk in the KNORR Gravy Granules to thicken.

To serve

Boil the peas for 1 min. then drain well.
Carve the beef and place on to a serving plate.
Garnish with some of the braised vegetables, cooked peas and fresh thyme leaves.
Pour the gravy in to a jug and spoon a little over the Beef.