Quorn bolognese
This Quorn bolognese will enhance your vegetarian menu and inspire your guests. This vegetarian option uses high protein Quorn in place of minced beef.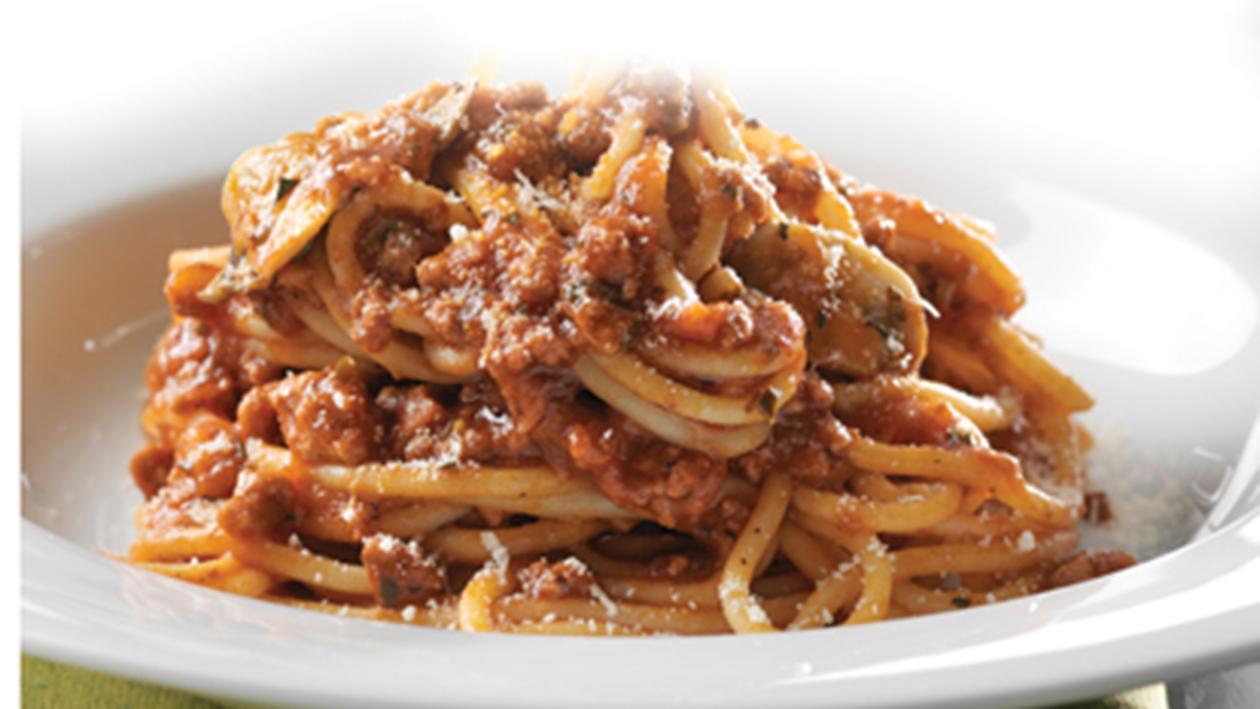 Ingredients
To prepare the dish
Preparation
To prepare the dish

Heat the oil in a suitable pan over a medium heat. Add the onions and fry until lightly golden.
Add the Quorn mince and allow to cook with the onions for a few minutes.
Make up the KNORR Create more concentrated sauce by mixing with equal amounts of water.
Add the sauce cooked onions and quorn, bring to a gentle simmer and cook for a further 5 min.
Cook the pasta in plenty of boiling water until just tender.
Serve as appropriate in heated serving dishes with a portion of salad.