Raspberry lime and pistachio posset
Do you want a new dessert for your care home menu? Try out this twist on a classic posset, with the added sweet fruit compote at its base and topped off with a fine toasted pistachio dust. It can be served as small shots for those residents who need calorie recovery or build up.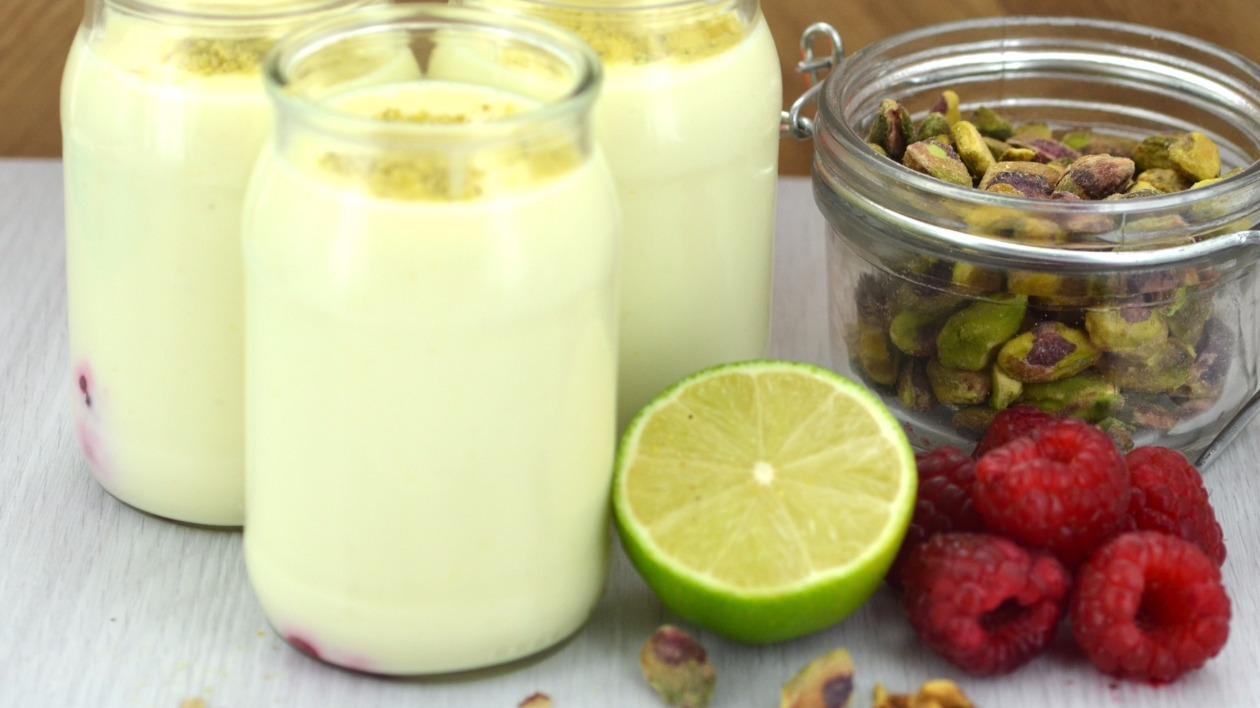 Ingredients
For the lime posset:
MEADOWLAND Double 1L

1.2 l
Preparation
Advance preparation:

Pipe the Carte D'or Raspberry Coulis into the ramekins to a depth of 1cm.
Place the ramekins in to the freezer togive a solid layer on which to pour on the posset mix.
Blend the pistachio nuts into a fine powder then put in an air tight container.

For the lime posset:

Place the MEADOLWLAND Double in a pan add the sugar, milk powder and bring to the boil with the lime zest for 3-4 min.
Remove from the heat and allow to cool slightly.
Pour the posset mix through a sieve to remove all of the zest, then whisk in the lime juice.
Allow to cool and carefully pour into the ramekins.
Cover and refrigerate for 2 hours or until set.
To serveadd the pistachio powder to the top.