School baking - banana cake
Try banana cake when you are looking for a sweet treat and an easy dessert recipe to finisch you school lunch menu.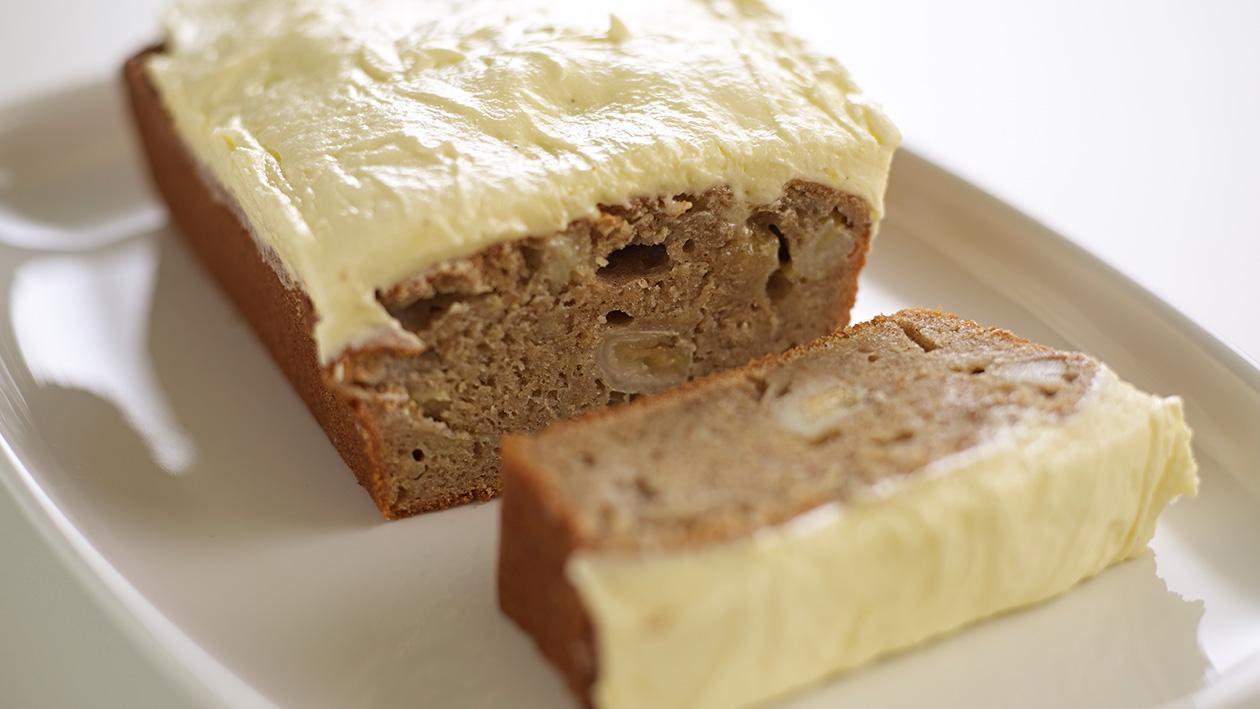 Preparation
Advanced Preparation:

Preheat an oven to 180ºC .
Lightly grease 1 large loaf tin.

Method

Cream Stork and caster sugar together, gradually add the eggs.
Add banana's and vanilla and beat until well combined.
Dissolve the bicarbonate of soda in the milk.
Sieve the flour and mixed spice together and gently fold into the banana mixture alternatively with the milk.
Mix well until mixture is smooth.
Spoon into a prepared tin, smooth the surface and bake for 1 hour or until a skewer inserted into the centre comes out clean.
Cool in the tin for 10 min. before removing to a wire rack to finish cooling.