School baking - pineapple sponge with peaches and cranberries
Add exotic taste to your summer term school menu. This tasty sponge cake recipe with STORK meets the School Food Plan of 50% fruit in desserts and your students idea of summer.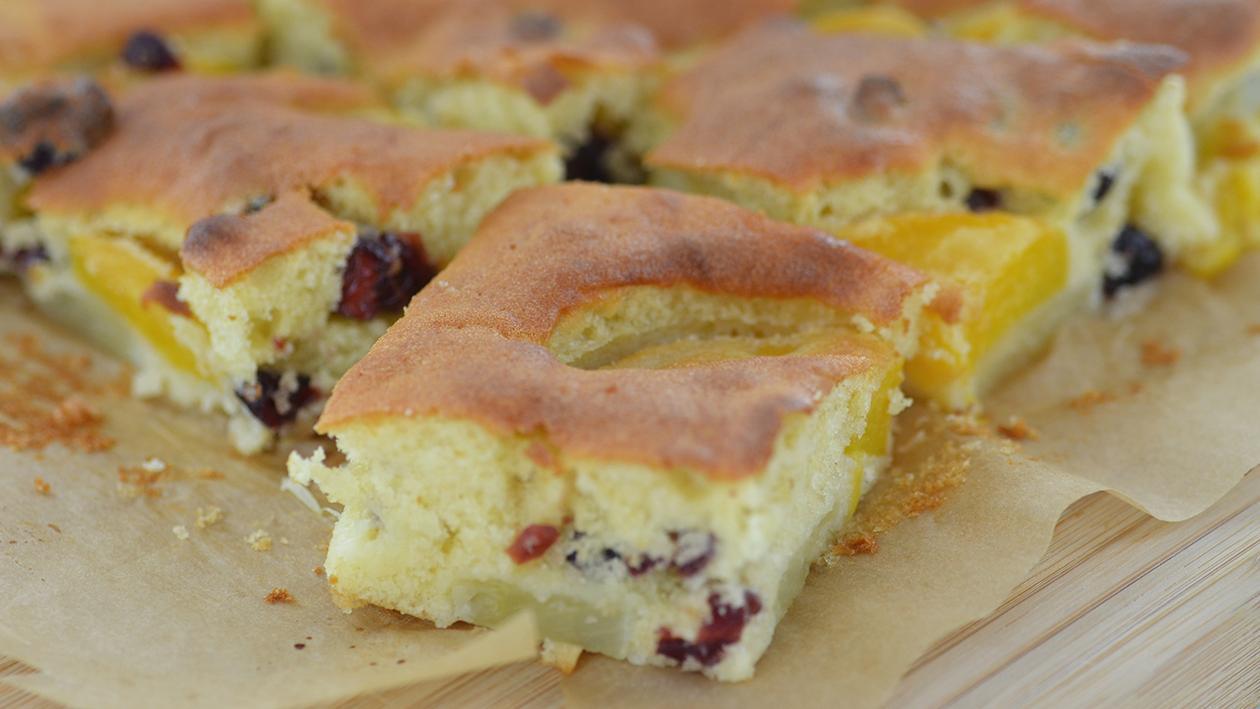 Ingredients
for the sponge:
To build the sponge:
Pineapple, tinned in juice- drained weight

300 g

Peaches, canned in juice- drained weight

250 g
Preparation
Advance preparation:

Preheat the oven to 180°C.
Line the baking tray with greaseproof paper.
Drain the Pineapple and peaches 30 min. before use.

for the sponge:

Cream together the STORK and caster sugar.
Slowly add in the eggs, if the mixture starts to separate add in a little of the flour.
Mix in the remaining self raising flour then add in the semi skimmed milk.
Fold in the dried cranberries.

To build the sponge:

Cut the pineapple rings in half and lay across the bottom of the baking tray.
Scatter the peach slices across the top of the pineapple.
Pour over the sponge mix to cover the fruit.
Bake in the oven for 25-30 min.
Check the cake is cooked by placing a skewer into the centre and if it come out clean the cake is ready sore move from the oven and allow to cool.

To serve:

Cut the sponge into 100-120g portions to serve.