Smoked bacon and chive mini muffin
Discover this simple yet delicious recipe for your foodservice. A soft muffin with a robust cheese flavour studded with fresh Chives and a smoky bacon finish, ideal as a snack or as an accompaniment to a soup or salad.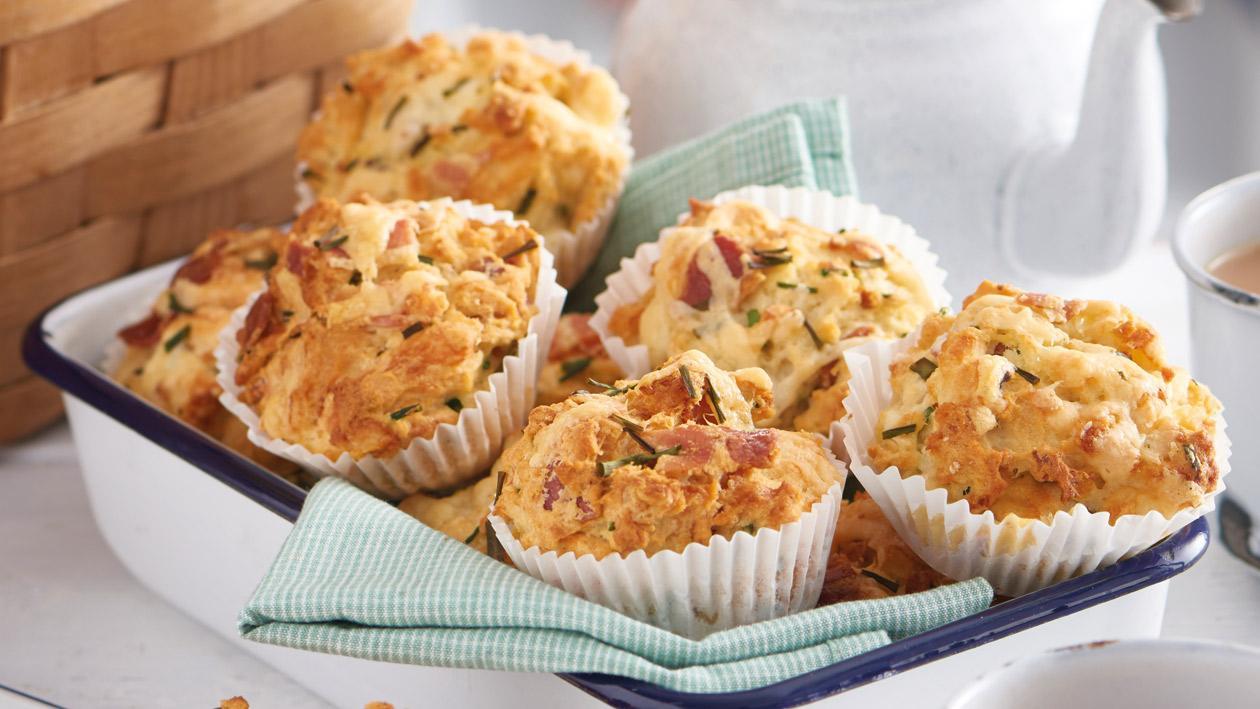 Ingredients
Advance Preparation:
Method:
MEADOWLAND Professional 250g(melted)

150 g

Mature cheddar cheese

150 g
Preparation
Advance Preparation:

Preheat an oven to 180ºC.
Cut the bacon into small cubes and dry fry in a pan until cooked.
Line a mini muffin tray with mini muffin cases.

Method:

Mix all the dry ingredients until combined.
In a separate bowl, mix the milk, melted MEADOWLAND and eggs, then gently fold into the dry ingredients.
Fold in the cooked bacon, chopped chives and grated cheese.
Spoon the mixture evenly into the mini muffin cases and bake in the oven for 20 min. or until cooked.