Spicy ginger chicken
A spicy Eastern dish using Thai red curry as a base with the addition of extra ginger to give an aromatic kick. Add MEADOWLAND for a creamy flavour to temper the heat associated with Traditional Thai red curry.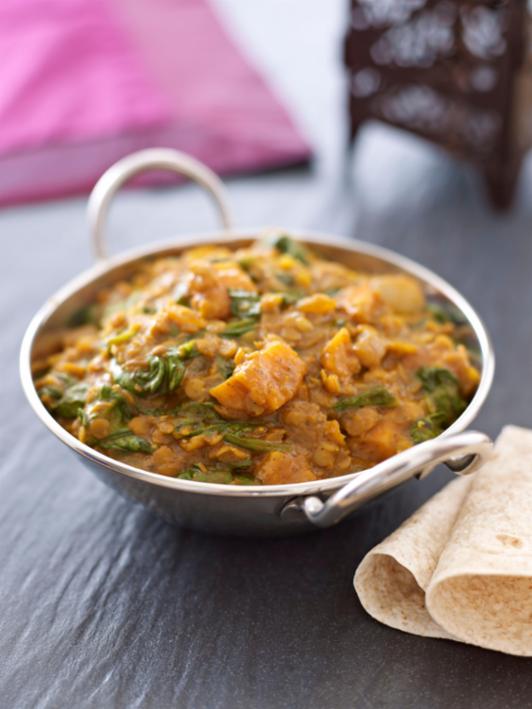 Ingredients
To prepare the dish
Onionsprepared and diced

400 g

Chicken thigh, skinless & bonelessdiced

1.2 kg

MEADOWLAND Double 1L

50 ml

Coriander washed and chopped

10 g
Preparation
To prepare the dish

Heat the oil in a suitable pan over a medium to high heat.
Add the onions, ginger and chicken and fry until lightly golden.
Add the KNORR Create More Sauce along with the water, mix well and bring to a gentle simmer.
Simmer for a further few minutes until the chicken is thoroughly cooked.
Remove from heat and stir in the cream.
Serve with a garnish of chopped coriander. And a selection of vegetables to meet school foods standards.