Teriyaki Chicken Skewers
A simple snack, starter or buffet solution with pickled cucumber and mouli.
Poultry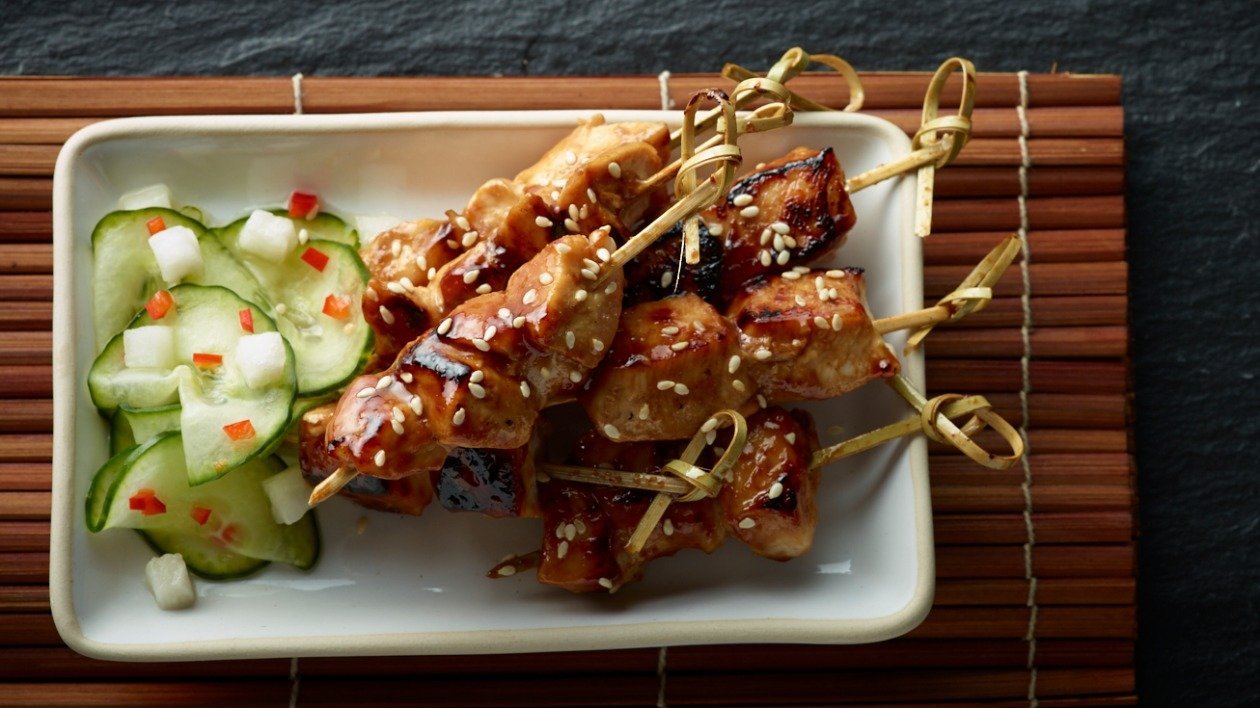 Ingredients
Advance Preparation
Japanese rice vinegar

150.0 ml

Chicken breast, skinless

1.0 kg
Preparation
Advance Preparation

Soak wooden skewers in cold water for 24 hours.
Cut Chicken into 2cm dice and cover in KNORR Blue Dragon Teriyaki Marinade.
Thread Chicken onto Skewers (3 per portion).
For Pickles: Heat Vinegar, Star Anise and Demerara sugar till it sugar dissolves. Then chill
Add small diced Mouli to pickling liquor for 2 hours then add thinly Sliced Cucumber for 30 mins prior to service.

Method

Cook Skewers on Griddle over Medium heat to above 75c.
Sprinkle with Sesame seeds and serve 3 per portion on platter with pickled Cucumber and Mouli.