The Vegetarian Butcher Classic Burger
The classic version of a plant forward burger using 'The Vegetarian Butcher' NoBeef Burger
Vegetarian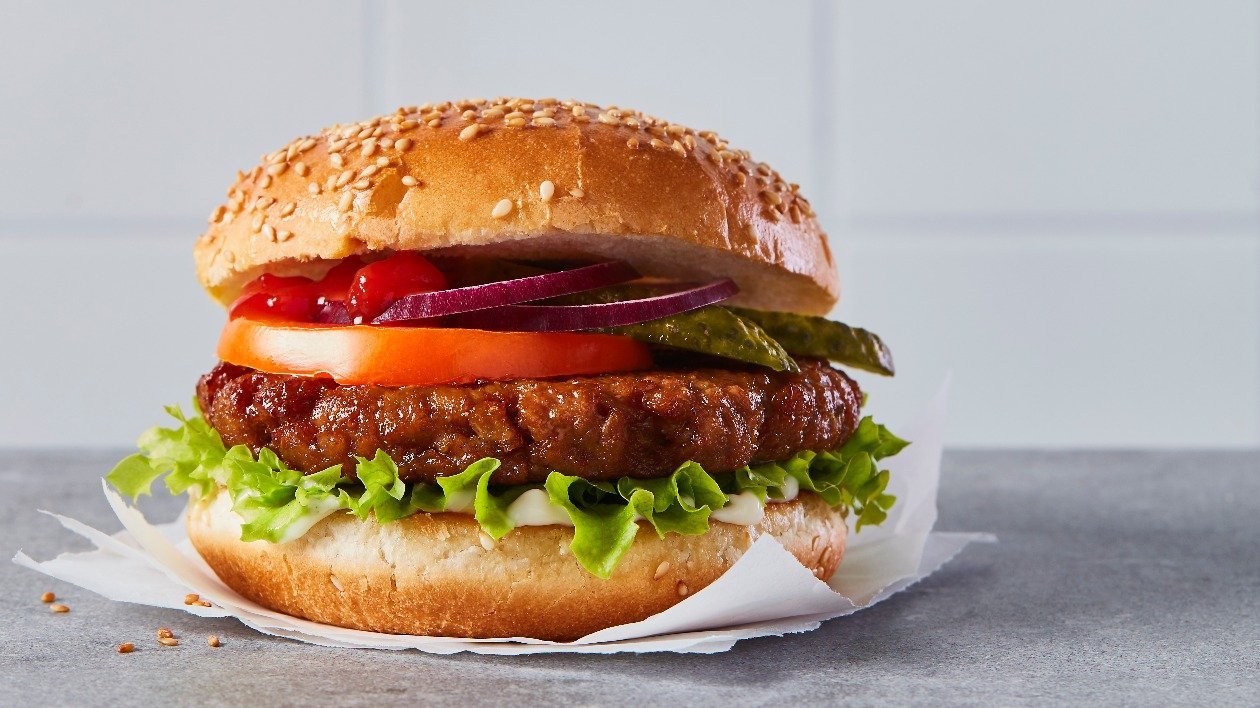 Ingredients
The Vegetarian Butcher Classic Burger
Method:
Hamburger buns
/pc
10.0 pc
0%
Little gem lettuce
/g
150.0 g
0%
orange tomato
/g
150.0 g
0%
The Vegetarian Butcher NoBeef Burger 2.4kg
/g
800.0 g
0%
Method:
Little gem lettuce

150.0 g
Preparation
Method:

Treat 'The Vegetarian Butcher' Burgers as a raw product and once defrosted, brush with oil and grill for about 4 minutes both sides till core temperature meets food safety guidelines for cooked food.
Slice the buns in half, toast and spread with Hellmann's Vegan Mayo.
Top the bun bases with (Picked and washed) baby gem lettuce and The Vegetarian Butcher Burgers.
Finish with slices of orange tomato, gherkins, red onion rings and the bun tops.