Tiramisu
An Italian classic dessert meaning "pick me up" laced with coffee and our recipe for lady finger sponges also known as savoiardi. Get great taste while saving time with MEADOWLAND Double.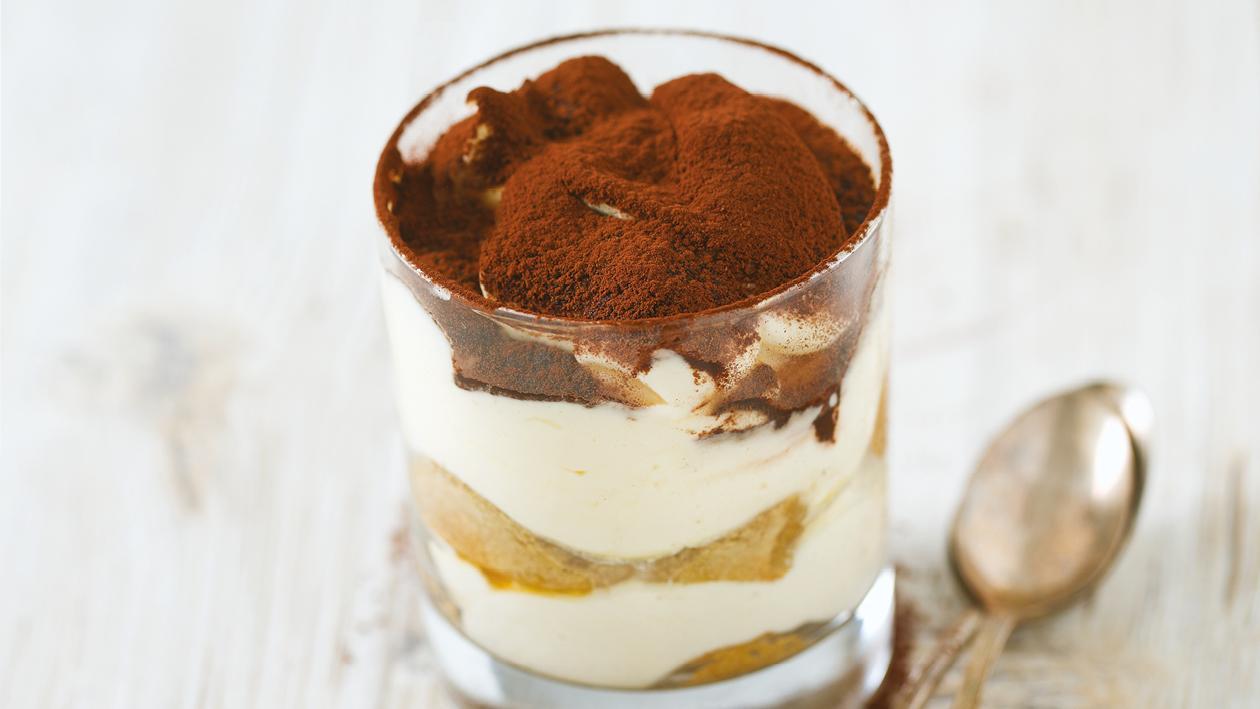 Ingredients
For the sponge fingers:
For the tiramisu:
MEADOWLAND Double 1L

650 ml
To build the tiramisu:
Preparation
For the sponge fingers:

Separate the eggs.
Whisk the egg yolks, vanilla and 60g caster sugar for at least 5 min. so the mix is pale in colour.
Whisk the egg whites until they form soft peaks then slowly add in the remaining sugar and salt making sure they incorporate into the mix before adding more.
Gently fold the whites into the egg yolk mixture.
Sieve the flour and fold into the egg mix.
On a greaseproof lined baking tray pipe the mix into 8cm fingers leaving space between them.
Bake at 180°C for 12 min. or until firm to the touch.
Remove from the oven and cool for later.

For the tiramisu:

Whisk together the MEADOWLAND Double, mascarpone, caster sugar and Marsala wine until soft peaks are formed.

To build the tiramisu:

Boil the water and whisk in the instant coffee.
Remove from the heat and pour into a deep half gastronorm tray.
Add the sponge fingers to the coffee and turn over so they are coated.
Add half of the soaked sponge fingers to the base of the glasses.
Pipe on a third of the Tiramisu mix.
Add on another layer of the sponge fingers then pipe on the remaining mixture.
Chill in the fridge, remove when ready to serve.
Before serving dust with powder.