Western India - Goan fish curry
Bring the authentic Goan taste to your food business with this delicious Indian fish recipe. The Western Indian inspired Cod main course dish is simple to prepare thanks to KNORR Patak's Vindaloo Paste and KNORR Professional Puree.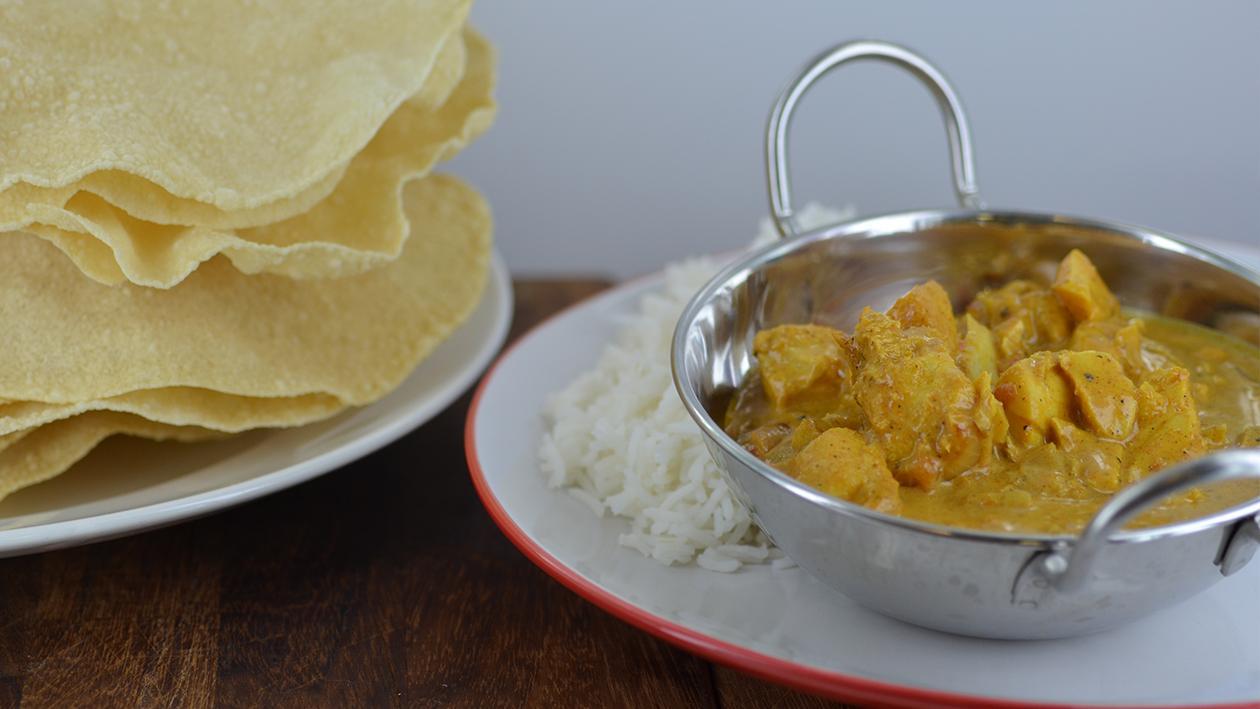 Ingredients
For the sauce
KNORR Patak's Vindaloo Paste 1.1kg

125 g

Light coconut milk

500 ml
Preparation
For the sauce

Heat the oil in a suitable pan and fry the onions until golden brown. Add the KNORR Professional Ginger Puree, KNORR Patak's Vindaloo Paste, KNORR Professional Garlic Puree, chilli, paprika and water and cook until the water has evaporated.
Add the tomatoes and cook until they are soft. Add the coconut milk and drop the fish in that you have been marinating.
Simmer till the fish is cooked and stir in the tamarind.
Add salt and sugar to taste the balance of the flavour of the curry.
Serving suggestion: Serve with Rice.